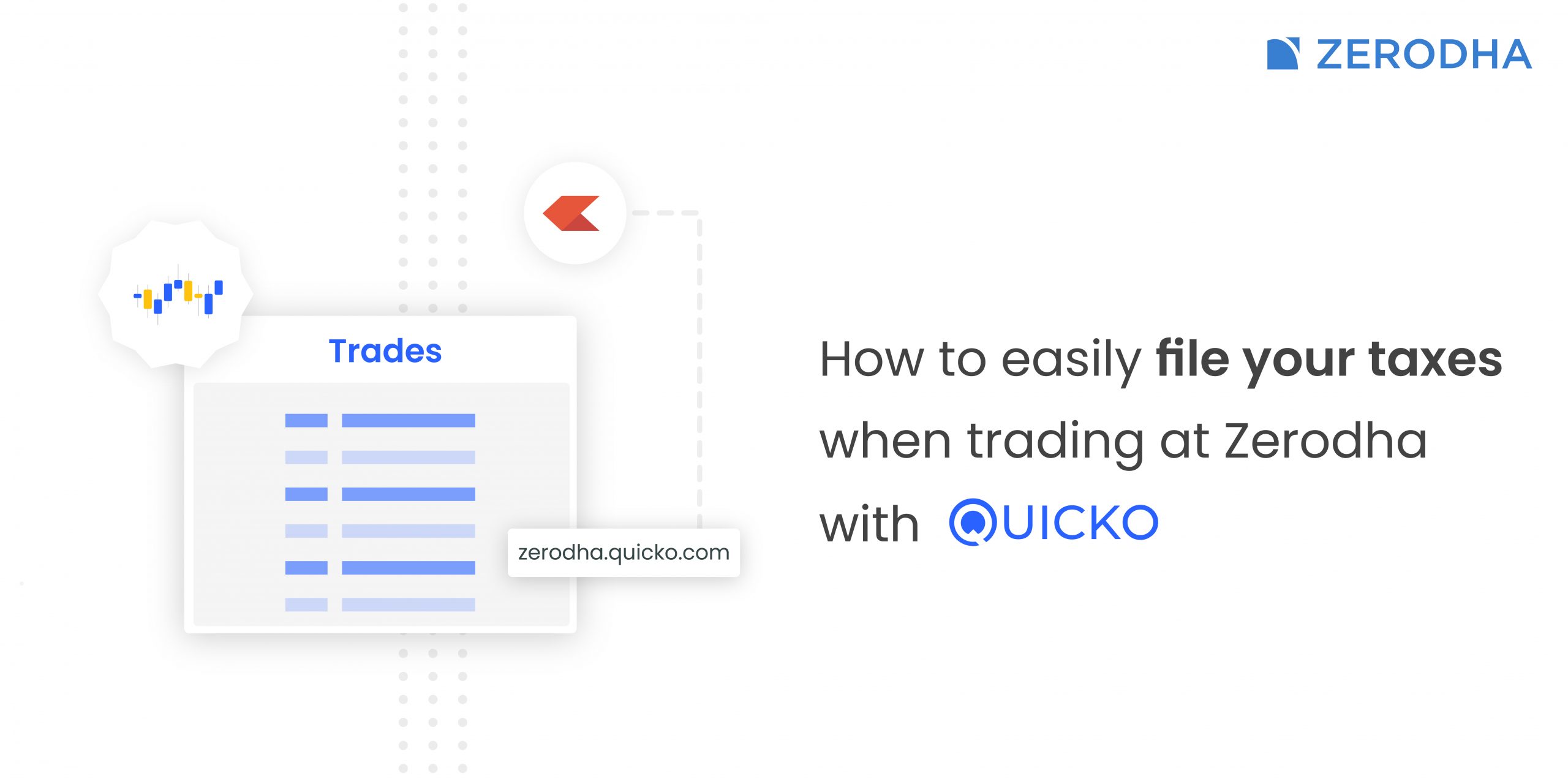 It's that time of the year when all of us have to sit down and plan our income tax returns. The last date to file your income tax returns for FY 2019-20 is December 31st, 2020, and traders need to file their Income Tax Returns (ITR) on time. Here's why: the income tax department has signed MoUs with SEBI and various other agencies. With this, the taxman will be able to get data on all the trades you've executed during the year. So, any discrepancy or non-reporting of income from trading and investing can be scrutinised and you may receive notices for it. ITR must be filed by all irrespective of whether you're profitable or not. Many of you would definitely have queries regarding taxation while trading and investing and would need assistance in filing taxes in a simple and cost-effective manner.
Through the Markets & Taxation module on Varsity, we've tried to make all aspects of taxation simple along with answering thousands of queries that traders have while filing their ITR. On Console, our reporting and analytics platform, we provide the industry's most comprehensive tax P&L statement including adjustments for the latest income tax provisions and corporate actions. We've also partnered with Quicko, an online tax planning, preparation, and filing platform to simplify tax filing for all. The team from Quicko has recorded a webinar covering everything on how to file your taxes through their platform using your Zerodha tax P&L. The webinar also covers treatment of income earned under different income heads, tax audit applicability, tax rates, and much more. Check out the webinar below:
In this webinar Vishvajit Sonagara (founder at Quicko) introduces Quicko and walks you through the process to File your ITR with Trading Income.
Directly import your mutual fund, equity, intraday and F&O trades using your Zerodha Kite login, and file Income tax with Capital Gains and Business Income from Trading.
Check out how simple taxes can be. Learn about:
How to Import all your mutual fund, equity, intraday and F&O trades from your Zerodha Tax PNL to report Capital Gains and Business Income from Trading?
How is your Capital Gains income taxed?
What is Speculative and Non-Speculative Business income?
How to report and treat current year and brought forward losses?
How to claim tax credits (including TDS & Advance Tax)?
How is the Balance Sheet and Profit and Loss Statement created?
What is the Applicability of Tax Audit?
Frequently Asked Questions by Traders and Investors
Here are all the reads mentioned in the video:
Explore special discounts for Zerodha Traders
Got Questions? Shoot them on TradingQnA
Need help? Ping them on [email protected] or visit zerodha.quicko.com