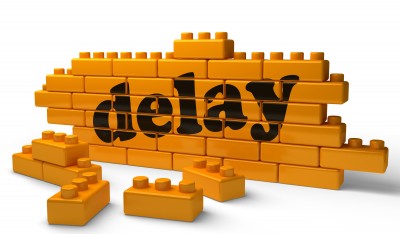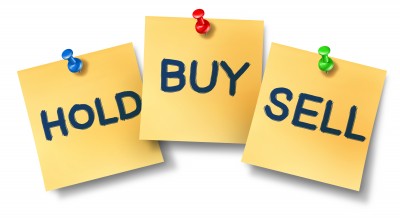 Traders,
What is delivery based equity trading?
When you buy stocks and hold it overnight, we call it delivery based equity trading. If you buy/sell stocks and exit it before 3.30 PM, it is called intraday trading.
What type of account is required to trade delivery based equity?
You will need a trading account through which you would be buying and selling stocks. Stocks bought would be credited to your demat account and if you have sold delivery stocks, such stocks would be debited from your demat account. Note that demat account is very similar to your bank locker and demat account is required only for trading equity (intraday or delivery) and not for trading F&O.
What is a settlement?
When trading stocks in India, equity settlement happens on T+2 days. 'T' meaning the trade day or day you traded.
So for example if you bought shares on Monday(T day), the shares will be credited to your demat account on Wednesday( Monday is T day, Tuesday is T+1 and Wednesday is T+2 day).
Similarly if you sold the shares on a Friday(T day), the funds will be available for withdrawal on Tuesday (Monday is T+1 day and Tuesday is T+2 day. Saturday and Sunday are not considered as working days).
Both the cases above are called as Normal settlement, but once in a while we have these situations when exchanges are open but depositories are closed.
Exchanges are where you have your trading account, so you will be able to buy/sell, but since depositories are closed, you will not be able to take delivery of shares on those days to your demat account.
3 things all of you need to be aware of is that when you buy stocks for delivery (using product type as CNC):-
On Zerodha, Your stocks on T+1 day will show in T1 holdings, Click here to read the risks of selling stocks before taking delivery from your T1 holdings.
On Zerodha, Your stocks on T+2 day will also show in T1 holdings because the delivery of stock happens only on T+2 evening.
On Zerodha, Your stocks from T+3 onwards will show in demat holdings.
Settlement Holiday?
We have 2 stock exchanges in India NSE, BSE and 2 depositories NSDL and CDSL.
What happens when the stock exchanges are open and depositories which hold your demat accounts are closed? It basically causes confusion and this blog is intended to educate you about the same.
The stock exchanges are open on Thursday, April 11, 2013, but it is a settlement holiday(depository holiday) on the occasion of Ugadi/Gudi Padwa.
Stocks bought on April 10 (Wed), would reflect in T1 Holdings on April 11 (Thu) and April 12 (Fri). Ideally, the stocks would have gotten credited to your demat account on April 12 (Friday Evening) and would have shown in your Demat Holdings from April 15 (Monday Onwards) but since Thursday was a DP holiday, the stocks would be delivered only on Monday (April 15) [T+1 Day being Friday and T+2 Day being Monday] instead of Friday (April 12).This means that stocks bought on April 10 (Wed) would not show anywhere on April 15 [Monday] and would show under Demat Holdings from April 16 (Tuesday) onwards.
Additionally, on account of it being a settlement holiday, the Banks would remain closed because of which the settlements (payin and payout of funds) in the derivative & Equity segment doesn't happen too. This would mean that if there are any MTM credits posted on your account, such credit would get settled on T+2 (For Derivatives) and T+3 (For Equity) instead of the usual T+1 and T+2 for Derivatives and Equity respectively. Such unrealized credits would not be considered towards margin reporting and hence you're required to ensure that you're maintaining sufficient free balance for the positions you're taking.
You don't need to worry much because it is only a few times a year that the depositories are closed but the stock exchanges are open. The following are such days for the year 2013:
Click here to see holiday calendar on NSE/BSE.
The days which are holidays for depositories but not for the exchange are the following for 2013:
| | | | |
| --- | --- | --- | --- |
| 1. |  25th Jan 2013 | Friday | Id-E-Milad |
| 2. |  19th Feb 2013 | Tuesday | Chhatrapati Shivaji Maharaj Jayanti |
| 3. |  1st Apr 2013 | Monday | Annual Closing of Banks |
| 4. |  11th Apr 2013 | Thursday | Gudi Padwa/Ugadi |
| 5. |  1st Jul 2013 | Monday | Annual Closing of RBI |
| 6. |  30th Sep 2013 | Monday | Half year Bank Closing |
Here's an example, assuming you only buy and have not sold the purchased stocks:
| | | |
| --- | --- | --- |
| Day of Week | Trade Executed |    Position on Terminal |
| | | |
| Monday | Bought Reliance | |
| Tuesday | Bought TATA Steel | Reliance in T1 |
| Wednesday (Depository Holiday): | | Reliance in T1, TATA Steel in T1 |
| Thursday | | NO RELIANCE, TATA Steel in T1 |
| Friday | | Reliance in Demat Holding,No TATA Steel |
| Saturday Onwards | | Both Reliance and Tata steel in Demat |
Again in brief, If today is a settlement holiday but exchanges are open then:
Stocks bought yesterday, you cannot view/sell it today from either T1 holdings.
Stocks bought for delivery any day before yesterday, you can view and sell from either T1 or DEMAT holdings.
This is not applicable from Feb 2020 onwards.
Hopefully, this clarifies any query you might have on the impact of a settlement holiday when the exchanges are open..
Happy Investing,