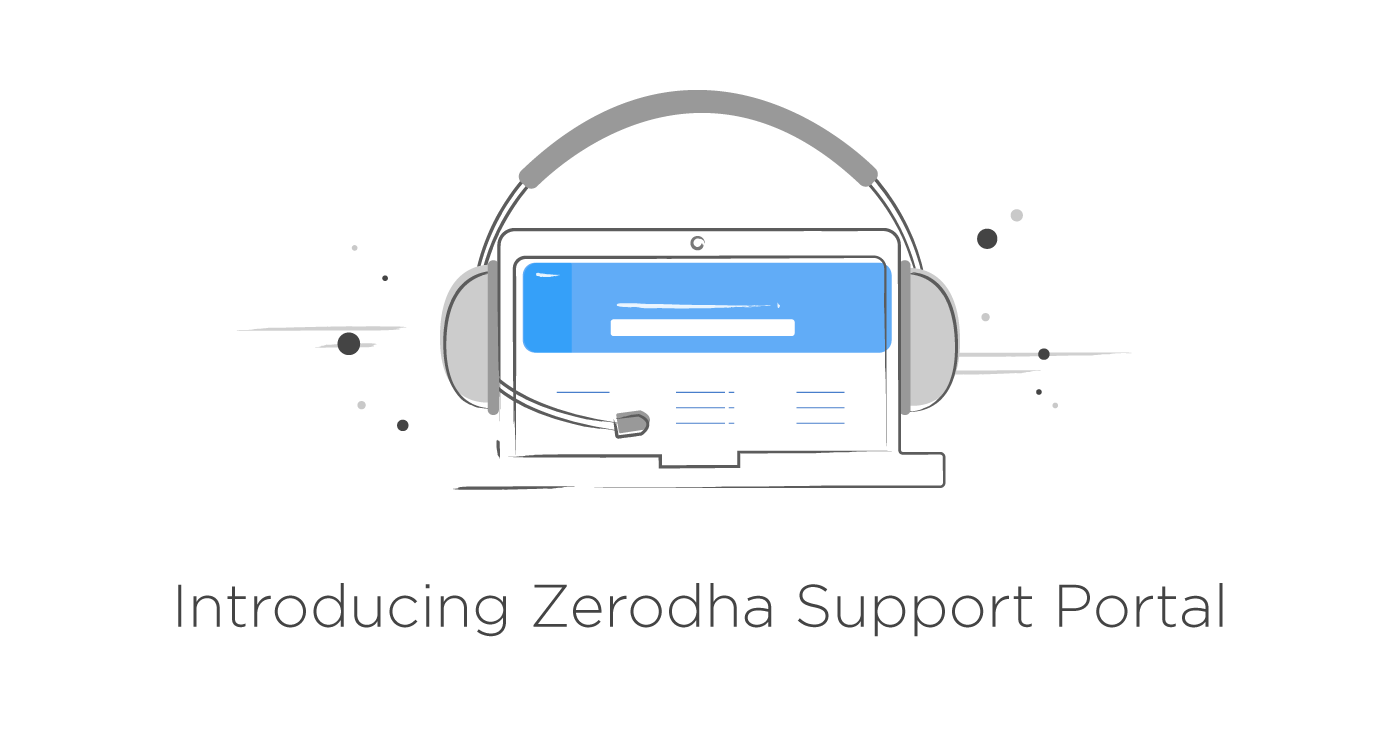 Traders,
As you know, we have grown exponentially over the last 2 years, and have still strived to provide the best possible support experience. We've observed that when it comes to the large volumes of support queries we receive every day:
Most support queries are repetitive in nature and in fact have answers already available.
These answers are spread out across Z-Connect, Varsity, or TradingQ&A, making it not very straightforward for clients to find.
Often, queries pertaining to specific aspects of an account (for example, a particular order) do not come with the necessary information (eg: order ID) for our support team to process. This results in a lot of back and forth e-mails significantly delaying query resolution.
To address this issue, we've built an all-new support system – Zerodha Support – a manually curated and actively maintained knowledge-base of information, questions and answers pertaining to all aspects of Zerodha, from account opening to trading. In addition, we've focused extensively on making these answers discoverable through an intelligent search system. If you're still unable to find an answer to your query on the Support Portal, you can create a support ticket and track it right from there. The new ticket interface automatically pulls information from your account (orders, holdings, positions etc.) and let's you pin point the exact issue while writing your query, saving you significant amounts of time. This is a much better and smooth experience than writing e-mails directly to our support e-mail address.
Comprehensive Knowledge Base
With over 400+ topics across 6 broad categories that are updated regularly, the portal has everything you need to know about trading at Zerodha.
Intelligent search
We've put in a lot of effort to make the content discoverable through an intelligent search system.
Contextual ticket creation
In the unlikely event that you don't find a solution to your query, you can create a ticket from a topic specific to your query. Not just that; with the hooks we've implemented in the portal you can even select a specific transaction or entry (orders, holdings or positions) that you're facing an issue with when creating a ticket.
Let's say for example your order was rejected and you couldn't find the reason, you can create a ticket by selecting the rejected order as shown in these screenshots. This ensures that your tickets are assigned to the appropriate teams and comes with enough contextual information, thus ensuring a quicker resolution.
Track all your tickets easily
If you have multiple tickets you can track their progress easily from your dashboard.
Next time you have a query, instead of sending an email (we will soon stop accepting emails on support[at]zerodha.com) head to the all-new Zerodha Support Portal!
Happy Trading