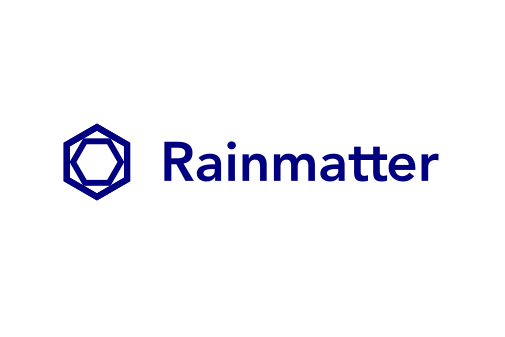 Less than 1.5 crore Indians invested in the stock markets last year, out of which less than 70 lakh directly into stocks. For an economy like ours to truly reach its potential, we need people to back entrepreneurs by investing in their companies be it directly (stocks) or indirectly (mutual funds). We rely too much on foreign capital, which can go down only if all of us Indians change our saving and investing habits from just real estate and gold, to investing in companies.
This was our reason for setting up Rainmatter — an incubator, partner, investor, and co-founder for different investment-tech startups based on their requirements. We invest between $100k -$1M for a minority stake in startups who are trying to solve one problem — How to get more Indians to invest in stocks, mutual funds, ETFs, Bonds, G-Secs, and participate in the economy more directly.
Why us?
We have also built Zerodha into the largest retail brokerage firm in India. We got here focusing on execution – good platform with low costs, while also focusing on education. Today over 15% of all retail trading in India happens on our platform, add more unique active accounts monthly compared to the next top 5 combined, among the top 20 investing websites in the world, and have a core competency in the industry. We have already built an execution platform that works very well at zero brokerage, what we need now is to partner and build niche platforms that can grow the capital market ecosystem, we have everything from APIs to responsive online clients to make this happen.
The biggest challenge in the business of saving, investing, or money is credibility. Unlike other e-commerce platforms where the relationship is transactional, ours is long term. People just don't trust a new brand very easily. This makes it extremely tough for a startup to even validate a business idea. Which is where we can add the most value to startups we partner. We have over 1.5 million customers and love to showcase products that are built with love, unlike most financial services firms who are extremely protective of pitching third-party products with the fear of losing clients. We believe that our clients deserve to know and try products that could be good for them. This effort of continuously trying to find ways to help our clients is what has helped us grow to this size without spending a single rupee on advertising.
By not having raised any external capital at Zerodha, investing through Rainmatter using high-risk personal capital, ROI only in terms of building great products, taking minority stakes and no board seats, we ensure there are no conflicts of interests.
The reason for writing this post was because we are constantly asked — what is Rainmatter? We have partnered with over 9 startups, and by not being vocal, there are many misconceptions on how, what, why, etc. Going forward we will constantly keep writing and sharing on our blog, not just about everything we are doing, but also industry trends, do's and don'ts of being part of a regulated business, and anything that might help an investment-tech startup.
Stay connected and follow us on Twitter, LinkedIn, and Facebook. If you have any questions or ideas, leave a comment below. 🙂