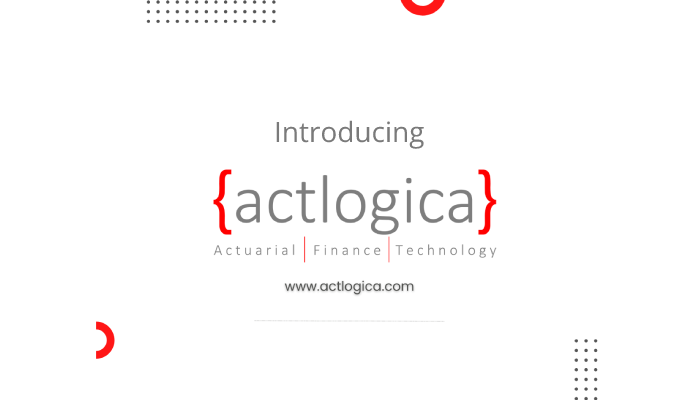 We started Rainmatter in 2016 because we realized that the Indian markets were quite shallow. The only way we could grow was if the investor participation in Indian capital markets grew, and we could only do so much on our own. So we started backing founders who were building things that could bring in the next million Indian investors. 
Though investor participation is still low, it's dramatically increased since 2016. There were just about 2.5 crore non-unique demat accounts in India in Jan 2016, it's grown to 5.9 crore as of Jan 2022. There were about 1.2 crore unique mutual fund investors in 2016 and this has grown to over 3 crore today. 
Some of the startups we've partnered with have played a key role in enabling this with the amazing tools and platforms they've built. Getting self-directed investors to invest is just one side of the story. Ultimately, if the Indian markets have to grow, there has to be a vibrant advisory ecosystem. Not everybody can manage their personal finances on their own, and such people need professional help. 
But the problem in India is that we just have a couple of lakh distributors. The ones that make decent money are maybe less than half that. There are just, 1339 RIAs in India. But out of this, there are at best 200 odd RIAs who do holistic financial planning and advisory. A few 100 RIAs and less than lakh distributors for 4+ crore investors. 
To compound the problem, Indian advisors have a serious lack of proper tools and resources. This is a chicken and egg problem because, without a sizable advisory ecosystem, people won't build tools and platforms. If there are no proper tools and platforms, advisors will find it tough to grow. 
Existing advisors today use various piecemeal solutions and jugaad to manage their practice. A lot of their time goes into making these systems work and juggling excels sheets. This is a serious waste of their time because they should be spending this time to grow their practice. 
Enabling an advisory ecosystem is something that we feel strongly about at Rainmatter. So when we spoke to Ameet and saw what he was building, we were instantly impressed. He's built an amazing platform that provides rich insights and reporting to advisors without the need for them to toggle multiple tools. This saves a lot of time and goes a long way in helping advisors build a better practice. 
We strongly believe that the tools and platforms that the team at Actlogica is building can empower a generation of Indian advisors and other financial intermediaries. That's what makes our partnership so exciting because we now get a front-row seat to see how the advisory space evolves. 
Here's a post by Ameet, the founder of Actlogica, talking about the overarching vision.
---
Two years ago, we set out to build a product that we hoped would set a new yardstick. A standard for investment reporting, a standard for investment technology, ease of use, and automation. Little did we know that this was just the tip of the iceberg. Fast-forward two years, we now have software to offer that integrates technology with investment & wealth management business operations. A territory most experts thought was not possible.
Our mission
Our mission has always been to help accelerate financial inclusion in India by providing scalable tech infrastructure to wealth managers and investment professionals. We strongly believe that they are a catalyst in this mission. Empowering them becomes the goal.
It's not been easy though. There are a lot of different personas of investors. They behave differently, they have different needs, they are at different stages of investment literacy. But we know that achieving personal financial goals can only come from diligent, patient, disciplined investing.
The challenge
Investors have other important things to do as well like spend time with family & friends, make important career decisions etc. These are activities, as humans, we long. Unfortunately, financial planning and discipline in investing takes a back seat.
What we are building
We believe that qualified professionals help investors in achieving this financial nirvana. However, to do it at scale requires a model. It should have an objective, a process, and most importantly a standard. We've built a platform that aligns the objective with the flexibility of process to a standard. Our customers innovate the process by adding the "alpha" factor based on the different personas of clients they help. We ensure they can do it at scale by adopting a globally accepted standard with technology.
The result – FinFlo Enterprise and Investa
Our first product for wealth management – FinFlo Enterprise. With FinFlo we've (after multiple iterations) built an investor centric product with process flexibility and CFA inspired reporting standard. We constantly innovate by adding new instruments to the platform. Our goal with FinFlo is to ensure that the user will be able to place orders, settle, report, and charge fees (in case of RIAs). All in one place without having to do it in multiple systems.
Investors can get "whole of market" investment reports. Wealth managers can segregate investments into multiple portfolios, each with their own performance reporting, asset allocation, and accounting. We support goal-based investing, multi advisor reporting, taxation reports, and much more.
Users today can use FinFlo to place investment orders for their investors in Mutual Funds, Stocks, ETF, REITS, INVITS and Bonds (soon). FinFlo can analyse all of the above including PMS and AIF.
Investa is an API-first mutual fund CAS analysis and reporting freemium software. Anyone with a CAS statement can instantly upload, analyse and generate a performance report for the investments in the CAS file.
What next?
We now have the support of Rainmatter to boost our endeavour in various ways and grow all the more sustainably. We are delighted to know and say to others that we are making good things even better. We will continue to enhance our B2B SaaS product suite for investment professionals so that they can provide consistent, transparent and high-quality service to clients.
We're currently working on a project that will make investors and their lives easy using professional help. Our aim? Make investors habituated in sticking to plan and provide advisers a platform for doing this at scale.
Follow Ameet and Actlogica for updates about all the cool things they're building.