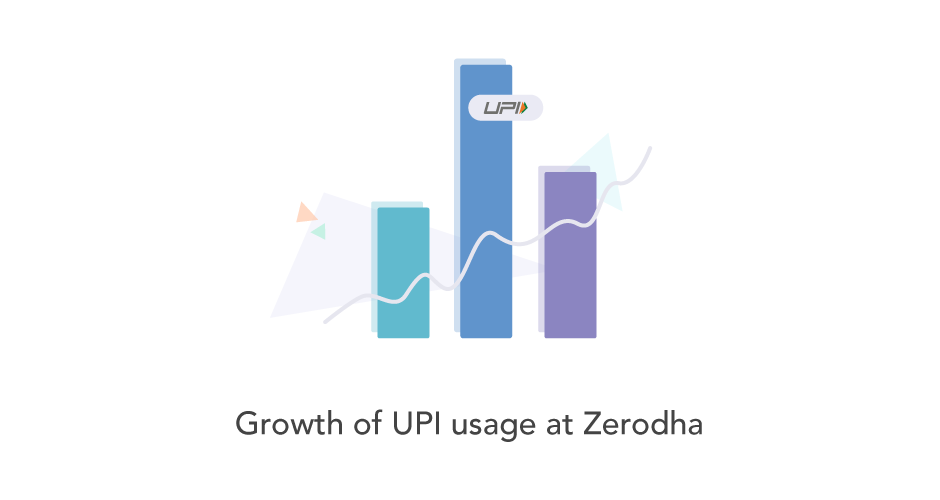 UPI is changing the payments landscape in India. You must have already seen metrics for the UPI platform published by the NPCI. We thought it might be interesting for you to see data on UPI at Zerodha, as we are one of the largest merchants on the UPI platform and our client demographics — people who have demat accounts, mostly aged between 25 to 40, mostly living in top 15 cities, and mostly in the top 3% of India by income.
Just to set the context, Unified Payments Interface (UPI) was launched in 2016 and has grown leaps and bounds. We launched UPI in March 2018. Our clients use UPI to transfer funds from their bank accounts to their trading accounts to trade. Along with UPI, they get an option to chose between a Payment gateway and Bank transfers (NEFT, RTGS, and IMPS).
In April 2019, overall UPI had 781.8 million transactions with a value of Rs 142,034Cr. Zerodha contributed to almost Rs 500 crores in value and 0.5 million in transactions of this. While at 0.4% of the total value of UPI transactions, we contribute significantly to the value of transactions via UPI, but yeah with 0.06% insignificant in terms of the number of transactions.
Below are some interesting metrics for UPI at Zerodha
While in terms of the number of transactions UPI is almost 70, by value it is still less than 30% due to the Rs1lk transaction limit.
UPI as a % total transactions
UPI as a % total transaction value
Although the number of UPI transactions have grown dramatically, transactional value has grown to a lesser extent. This is in large part due to the limits set by the banks which varies widely.
Growth of transactions on the top 5 UPI apps
Total UPI transactions since launch by UPI apps
Let us know if you want us to write on anything related to the world of investing and trading by posting in the comment section below. Here is a link to all the posts till now, and check out https://rainmatter.com to know what we are trying to do.
Best,