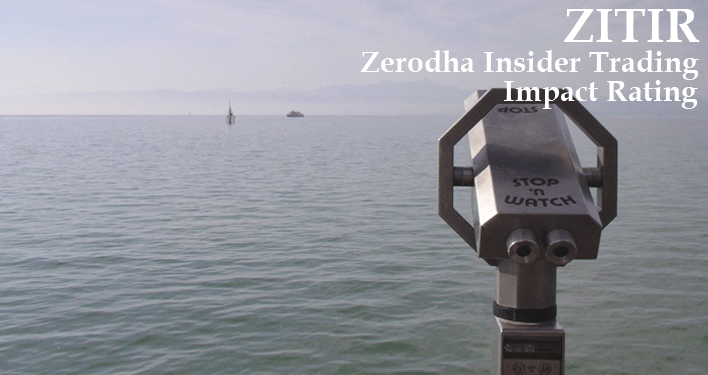 Traders,
Note: We have stopped supporting this tool.
Have you ever pondered on who probably knows the best about a business, Fundamental Analysts, Technical Analysts, or the promoters/people running it?
Flashback to the Satyam incident. Do you think Ramalinga Raju or his close associates leading into the impending announcement, would have been holding onto their personal holdings in the company, knowing the negative impact that it would have on the stock price?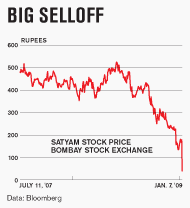 So, does it make sense to then track what insiders are doing on a stock that you are currently holding, or planning to trade/invest in?
In our attempt to empower the retail trader/investor with an edge while trading, we provide the Zerodha Insider Trading Tool to help you track what Insiders (Promoters, Employees, Audit firms, or anyone with knowledge of the company not available to the public domain) are doing with their stock holding in the company, buying or selling them.
We cut all the noise and provide you ZITIR (Zerodha Insider Trading Impact Rating), and continuous updates on the direction of trade the insiders are taking which can be the crucial ingredient that can be combined with your technical/fundamental analysis, and be the trading edge for your trades/investments to be a winner.
Using the tool:
1. Visit the Insider Trading Tool, part of Zerodha Market Intel on our website.
2. ZITIR (Zerodha Insider Trading Impact Rating)
ZITIR is an indicator which gives you a quick view on how insiders of a company are feeling based on our proprietary algorithm: dark red for most bearish to bright green for most bullish as shown above.
3. Insider Trading History
Clicking on a stock of your interest would show up insider trading history and cumulative value of buy/sell for the last 6 months, and also the price chart of the stock as a quick reference to check the past behavior when insider trades were taken.
4. Tracking a stock of Interest
Use the search box to find the stock of your interest, click on it and enter your email ID by using the "Track This" option to get intimated via an email every time an insider trade is executed on this stock.
Tips on using Zerodha Insider Trading Tool
Unless the insider trade is really significant, use the information either for your short term trades or long term investments, not for intraday trades.
While analyzing, give more importance to an insider buying his own stock over selling. There could be many reasons behind an insider selling, but when they are buying into their own stock it would surely mean they are feeling bullish.
Clustering: when multiple insiders are buying or selling at around the same time, could mean an imminent stock move in the same direction.
Small and Mid cap stocks tend to give a more accurate co-relation with insider trading action.
Watch out for sudden spurts of buying/selling, this could be a precursor to a surprise announcement, results, etc.
Happy Trading,