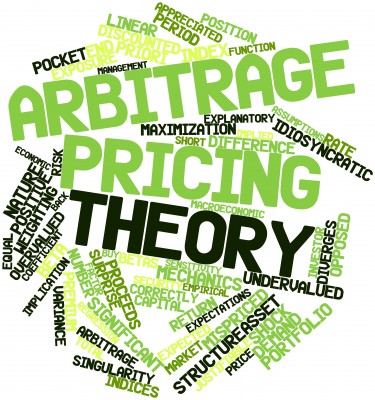 Traders,
Basu, who works on our dealing desk, thought he had spotted an opportunity. I realized that over the last 15 odd years in the market, I must have had the same discussion with so many people who get confused on the so called riskless/arbitrage opportunities that can make a lot of money. Typically, you will never find a riskless opportunity yielding you more than 10-12% annually. If you find any, think & analyze twice, you could be wrong. Find following the email interaction between Basu and I: Today is 16th of May and SBI stock is trading at 2430 and May Futures is trading at 2390 a discount of Rs 40.
______________________________________
1. Basu:
We have a spread of Rs. 40 in SBI for May Series. If any of our client has a decent quantity of around 2000 + of delivery we can give this strategy.
Calculation
Quantity Margin Required Investment Time Frame Returns
1,000 3,20,000 5,00,000 10 Days to Expiry 40,000 Rs.
So client will be making Rs. 40,000 on an investment of 5,00,000, 8% return in 10 Trading days.
Is it a good deal ?
2. Nithin:
It must be going ex-dividend somewhere in between, otherwise usually on a stock like this there won't be any opportunity.
Check and let me know…
@ Nik (Nikhil manages the prop trading at Zerodha), if it is not going ex-dividend, we can borrow SBI from ILFS and do a reverse arb.
3. Nithin (a few minutes later):
Going ex-dividend on 24th May, 35 Rs (350%), so no opportunity.
But, Basu, it is good to discuss these kind of scenarios only then will others learn.
@ Everyone else: you can see the trail email for what Basu was talking about…
4. New guys on the team:
Nithin, we didn't understand what the last email meant.
5. Nithin:
Guess a lot of you wouldn't have understood all that talk…
Basu saw SBI trading in Cash at 2430 and futures trading at 2390. Ideally futures should be trading more than spot. Futures = Spot + Cost of Carry.
But here you see the futures trading at Rs 40 discount. Usually when any such mispricing happens, we get an opportunity to arbitrage.
Basically, you see the same mangoes in Bangalore selling at Rs. 100/kg and in Chennai at Rs. 200/kg. You know there is a profit you can make if you find a buyer in Chennai and a seller in Bangalore, and you make a riskless profit. Such trades are called arbitrage.
In the above case the idea is simple, sell cash at 2430 and buy May futures at 2390. On the expiry of May Futures (30th May) cost of carry becomes zero, so future price and spot price becomes the same. So basically you can make a riskless profit of the difference between spot and futures which is Rs 40.
1 lot of SBIN futures is 125 shares, so you can sell 125 shares and buy 1 lot of futures and make a riskless profit of Rs 125 x 40 = Rs. 6000.
Such an arbitrage where you sell the spot and buy futures is called as a reverse arbitrage.
If you buy spot and sell futures it is called a straight or plain arbitrage.
Interesting?? ;)… Here is the problem though…
To sell SBI shares, you need to have the shares right?? What do you do if you don't have shares??
If you don't have shares you cannot participate in a reverse arbitrage. But there is this interesting tool that the exchanges have created: SLB (Stock Lending and Borrowing). In this mechanism, you can borrow shares from someone who has got SBI shares.
So if we are looking at setting this reverse arb, and if we are registered for SLB, we can go to IL&FS (empanelled to do SLB) and see who is lending shares. If someone is lending shares, we can borrow them. Why would a guy lend his shares? He doesn't intend to sell it and it is sitting idle in his account. Similar to how you make an interest by lending money, you can make money lending shares.
So assume there is this guy who is lending 1000 shares (8 lots of futures) for an interest. You have to borrow the shares from him using the SLB mechanism. So 1000 shares at 2420 is 24.2 lakhs, 125% of this (around 30 lakhs) has to be deposited with IL&FS before borrowing the stock. The money has to be deposited, so that after borrowing you don't dissapear.
Once you borrow these shares, you can sell it in the market at 2420 and at the same time buy 8 lots of futures (8 x 125 = 1000) at 2380. Margin required to buy 8 lots of futures: Rs 3 lakhs (around Rs. 40,000/lot).
On the expiry day, both futures and spot price will be the same. You sell the futures and buy back the stock. Give the lender the stock you bought back and get back your 30 lakhs.
So for this trade you would have blocked 30 + 3 = 33 lakhs and you would have made a riskless profit of Rs. 48000 (8 lots x 6000/lot).
A profit of Rs. 48000 for 34 lakhs works out to around 1.4%. Out of this 1.4%, the cost of blocking 34 lakhs for 10 days, the interest to the lender and other costs will add up to 0.4% (if you are trading at Zerodha , otherwise this could be a lot more) so you probably will make a net profit of 1%.
Even 1% for a riskless profit in 10 days is a brilliant return, considering an FD will take almost 1.5 months for the same.
Here is the truth though: today the business of cash/future arbitrage either straight or reverse is a fight of super computers. There are hedge funds, trading firms out there who have super computers co-located on the exchange to catch any riskless return of more than 10% per year. Yes 10% per year. If we suddenly see an opportunity of 1% for 10 days, you know there must be a catch.
The most important rule in the market is: if it seems very easy to make money, you must be missing something, nothing like easy money.
So here is the actual scenario, which Basu had missed:
SBI had announced a dividend of Rs 35/share. The stock goes ex-dividend on 24th of May.
In stock markets, usually when a dividend is announced, the stock price goes up by the dividend amount on the record date and it reduces by the same amount on the ex-dividend date.
So what it means is if SBI was at 2350 and the dividend of Rs 35 was announced, on the record date the stock will go to 2385. On the ex-dividend day, since the dividend is already paid, the stock price comes down by the same amount, in this case it will automatically come down by Rs 35 on 24th May. People who are holding futures don't get the benefit of dividend (only stock holders), so on the record date the stock goes up by Rs 35 but the future price would stay the same. If you don't know that it is going ex-dividend before the end of expiry, it will give you an illusion of an arbitrage opportunity.
In the above case, on the 24th of may, the stock will drop by Rs 35, so basically what would happen is that the difference of Rs 40 that you are seeing today, will automatically just become Rs 5. So yes the short position in SBI stock will make you a Rs 35/share profit, but this Rs 35/share when you are returning the share back to the lender has to be given to him as it is a dividend credit for his shares. So the opportunity in this trade will be only for Rs 5. At Rs 5, you will make 0.15% for 10 days, you rather keep the money in FD than do all this circus. :))…
Phew!!!! That took some effort, but hopefully it clarifies all your doubts.
Hopefully the above interaction helps you to discard any such similar opportunity that might come by your way in the future. I hope this also gives you a basic idea on what a reverse arbitrage is and why we have SLB (Stock Lending and Borrowing). Other than for cash/future arbitrage, SLB is also helpful when you are bearish on a stock which is not trading on futures,so can't hold a short position overnight. You can borrow and sell, buy and give it back once your trade has played out.
Happy Trading,