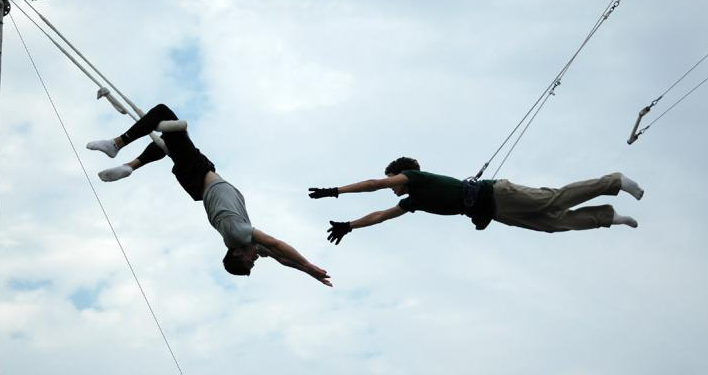 The National Stock Exchange earlier this month rolled out a circular prescribing a 'reference price' & and an 'execution range' for Futures & Options contracts which was effective from Feb 8th, 2016. There seems to be some confusion in understanding the circular and this is our attempt to decipher it for you.
Option trading has been growing leaps and bounds contributing upto 75% of total exchange volumes, the most popular being the index (Nifty) options. But the liquidity (trading volume) is limited to present/near month contracts in index options and only a few stock option contracts.
With lower trading activity in most option contracts, there have been multiple incidents over the past few years when a market order has caused significant impact cost and eventual loss. Here's an example:
Consider Bank Nifty currently at a value of 13050 in April and May 12500 Call since it is deep ITM (in the money) and because it is 2 months from expiry, having no liquidity to trade. Assume that someone has put a selling order at 900 for this option (ideally should be trading around 500) hoping to get lucky. In case if you decide to buy this option and instead of placing a limit order at around 500 you place a market order, your order will get filled at 900, causing a potential loss because of impact cost of Rs 10,000 (900-500 x 25 which is the lot size) per lot. The chances of such mistakes are higher when, you see an offer for 1 lot at 525 and you place a market order to buy 10 lots, 1 lot will get bought at 525 but the rest of the 9 lots would get bought at whatever is the price available in the market, in this case at 900.
To help protect the trader from such significant impact costs, National Stock Exchange (NSE) has taken several order and risk management measures to ensure orderly trading. NSE now says that orders shall be matched and trades shall take place only if the trade price is within the reference price and execution range of a particular contract.
How is the Execution range defined?
Execution range is the price range on both sides of the reference price of the contract only within which if orders are placed will be accepted, if not cancelled.
Reference price for each contract shall be computed as follows
At market open – Theoretical price derived from the underlying price. (Using implied volatility in case of options contracts and rate of interest which shall be revised daily with the applicable 30 days MIBOR rate) or base price of the contract in case underlying price is not available at the time of computation.
During Trading Hours – it shall be the simple average of trade prices of that contract in the last 1 minute. For contracts that have traded in the last 1 minute, the reference price shall be revised throughout the day on a rolling basis at 1 minute intervals.
For all other contracts the reference price shall be the theoretical price based on the latest available underlying price and shall be revised throughout the day at regular intervals. (30 minutes)
So the execution range on both sides of reference price would be:

Now, coming back to the bank nifty example, with the 40% execution range in place (since premium > 50), your market order will get executed only in the range of 300 to 700 (anything beyond this will get cancelled).
Important:
The 'Execution range' is available only for Futures and Options trading on NSE.
The 'Execution range' is applicable for near month, mid month contracts and far month contracts.
The Exchange does not make the reference price available to the Stock broker. As a result you will not be able to see the Execution range on Zerodha Trader yet.
All orders above or below the range will be cancelled immediately, so ensure to double check your open positions when you place market orders in illiquid contracts.
This initiative of the Exchange is laudable as it safeguards the interest of traders and is applicable on all F&O contracts (near month, mid month contracts and far month contracts).
Edit: Effective February 8th, 2016, NSE has made the changes on execution range for NFO and CDS as mentioned in the attached circulars.
Do post any queries you may have.