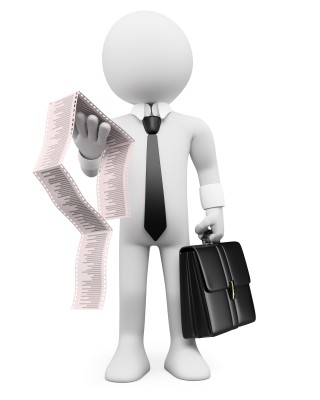 Traders,
We have received a lot of queries over the past few days on what the new rates of STT and CTT are and when are they applicable from.
Firstly,
STT (Securities Transaction Tax):
This was first introduced in 2004 by the FM P. Chidambaram. This was the same year when the FM waived off any long term capital gain tax, which basically meant that if you bought and held a stock for more than 1 year and if you sold it at a profit there would be no tax on this profit. The intent behind waiving off was to encourage people to invest into equities for long term. It also would have meant as a revenue loss for the government and STT was introduced to make up for this loss.
With STT, you would now have to pay tax when you traded itself. The rates until June 1, 2013 were:
For equity delivery based: 0.1% of the turnover on both buy and sell sides. For equity intraday: 0.025% of the selling side turnover.
For futures and options: 0.017% on the selling side turnover.
India is one of the few countries in the world where you have to pay a tax on trading the markets even before you make profits. Over the last few years brokers/traders kept representing this case and finally in this budget – February 2013, the rates on futures were reduced which is in effect from June 1, 2013. Please note that only the rates of futures trading has been reduced and the rates for trading equity – delivery/intraday and options trading remains the same.
STT for Futures (stock and index) from June 1, 2013 is 0.01% of the selling side turnover. STT on Options and Stocks remain the same as mentioned above.
If you trade ETFs STT earlier was 0.1% on buy and sell turnover. The new STT rates from June 1, 2013 for ETFs is Zero on buying side and 0.001% on the selling side.
The cost of trading ETFs will drop drastically especially since you trade at Zerodha. To know more about ETFs click here.
This is applicable to all contracts on NSE, BSE and MCX-SX.
* Please note that there is no STT presently for trading currency – futures and options.
* Also suggest option traders to read this article," STT Trap" on expiry day, explains STT for exercised options.
CTT (Commodity Transaction Tax):
Has been introduced only in this budget February – 2013. This tax has been introduced most likely for making up for the revenue loss to the government which it will incur by reducing the STT for equity futures as mentioned above.
CTT is 0.01% on the selling side turnover for trading all non-agri commodities like Gold, Silver, Crude, Zinc, Copper, Aluminium, Lead, Natural Gas, Nickel, etc… All the agricultural commodities will continue to have Zero CTT.
CTT was supposed to be effective from June 1, 2013 as per what was announced in the budget. But we have yet to receive any notification from FMC – Forward Markets Commission (commodity regulator) or MCX/NCDEX (commodity exchanges) asking us to follow the new rates. Until we receive this notification you will continue to pay no CTT and our internal sources suggest that the new CTT rates might be applicable only from September 2013 onwards.
Update (26th June 2013), CTT would be applicable for al non agricultural commodities at a rate of 0.01% of the selling side turnover from JULY 1st as per the latest circular received from the exchanges.
Happy trading,