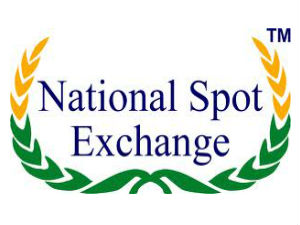 Traders,
Firstly and most importantly, we as Zerodha are not members on NSEL (National Spot Exchange Limited) and have no direct or indirect exposure to it. This situation at NSEL affects us in no way.
Coming back to the issue, there is a lot written which is not really in a layman's language, so here is our attempt to simplify as per our understanding of the situation.
What is NSEL?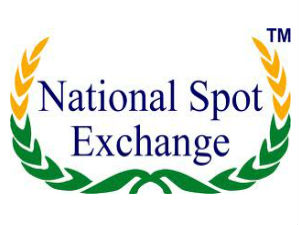 NSEL is the National Spot Exchange Limited and 99% of this exchange is owned by Financial Technologies. It came into prominence with the launch of their e-series which includes e-gold and e-silver. Similar to how you buy stocks and take delivery of it to your demat account, you could buy gold and silver and take it in demat form. What also benefited this product was the fact that there are no ETFs on silver and this became the only way to own it in the electronic format.
Admittedly, e-gold and e-silver are excellent initiatives considering the fact that Indians love investing in them and since it sits in an electronic form and trades on an exchange, you get liquidity, no security issues, and an advantage over gold ETFs where you have to pay the AMC fee.
But it is not this product that caused the NSEL situation; it was a product that started on the agri commodities. What you need to know is that since this was a spot exchange, it didn't come under the umbrella of FMC (Forward Markets Commission –  regulator for commodity exchanges), so basically, NSEL had an advantage of working in an unregulated environment.
They started running contracts on agri commodities like castor seeds, etc. which were T+2, T+3 and so on until T+35. These were all really forwards in essence since they were unregulated. In a T+2, you get for example castor seeds after 2 days in T+35 after 35 days.
Imagine that castor seeds T+2 and castor seeds T+35 has a price difference. Assume T+2 is at 700 and T+35 at 714. The quality of castor seeds is the same, so basically a simple arbitrage would be to buy the T+2 and sell the T+35 simultaneously. So you buy castor seeds on T+2, keep the stock in the NSEL warehouse and on the 35th day deliver it to the person to whom you sold the T+35. This way you made a risk free 2% or around 17% annualized return on your investment, if you had kept it in the bank it would have given you only 5% annualized for 35 days. After 35 days you again had an opportunity to take another arbitrage position like above and the crazy thing is how the spread was maintained continuously for the investor to keep reinvesting his funds and make that 17% annualized return which seemed like risk free.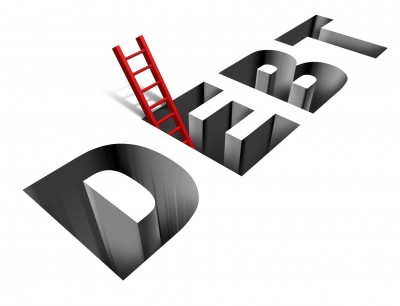 What was the problem with it?
Apparently NSEL was not supposed to run such contracts.
Members of NSEL (brokerages) started mis-selling this product to people who had liquidity telling them that this is a product which gave guaranteed returns. They either failed to understand or ignored the fact that this product in itself, was flawed and risky, probably because this was an assured way of generating brokerage especially because every trade would have 4 legs to it and at the end of those 35 days the client would again get into it once he had tasted easy money which meant continuous revenue.
The farmers suddenly saw an opportunity here to raise money at a very low cost, which they otherwise found tough, especially with banks getting stricter because of their NPA (non-performing assets – people who've taken a loan and defaulted) going up in the farm sector. What the farmers did was, they sold the T+2 by depositing the stock at the warehouse/godown and bought the T+35 (just the opposite of what the investor did). At the end of 35 days what he did was he would take the delivery and again sell the T+2 and buy the T+35, just rollover the position.
What this did was solve the problem in the market where the investor was always looking at making more interest than what the banks offered and the farmer was paying very high interests for raising money. This continued for almost 2 years and NSEL as an exchange saw a spurt in volumes, went from making a profit of around Rs. 30 crores per year to making Rs. 120 crores per year.
The department of consumer affairs noticed this product recently and sent a notice to NSEL last month saying this is not allowed and since they are running a T+35 kind of product it comes under the purview of FMC. To get away from this, NSEL said they will stop any contract greater than T+10, because of some rule that says that a spot exchange having less than T+10 settlement won't come under FMC as the regulator.
What happened now was that new investors suddenly got scared on NSEL receiving a notice and refrained from investing into an arbitrage between a T+2 and T+10. Not just because of the notice but also because the % gain from the arbitrage wasn't as much or exciting anymore. Now the farmer who had taken money and was just rolling over and didn't have new investors to sell to and had to bring the money back into the system, this is when the system collapsed. What has made matters worse is that there are rumours that there is no castor seed in the warehouse and also that if at all there is castor seed, it is not of good quality.
So presently, there are 15000 investors and around 50 farmers. About 15000 investors whose Rs. 6000 crores is into this spread kind of a contract and on the other side the farmers (50 of them) who have used these funds and not being able to pay back (intentionally or unintentionally). The confusion now is what if the NSEL warehouses don't have 6000 crores worth of stock or the quality is bad? The issue also is that if NSEL tries to sell 6000 crores of stock in the market, who will buy it and at what price? Who bears this loss?
Last year, 50% of FT's revenue came from NSEL and with NSEL shut, the prospect of future for FT looks bleak and hence the stock price has come down from 650 to 150. MCX being a group company of FT is also facing the wrath in the way its stock price has cracked.
Going by what has been told in the press, NSEL should be able to sell the stock in the warehouse over the next few months and return the money back to the investors. Hopefully, this happens and we can all forget about it as a nightmare. The e-series has also been temporarily suspended from trading.
Do note that whatever mentioned above is our view and best understanding and written on August 6, 2013.
Hopefully we have been able to clarify your doubts on this issue and also reiterate the fact that since Zerodha is not a member of NSEL, it doesn't affect us at all.
Happy trading,