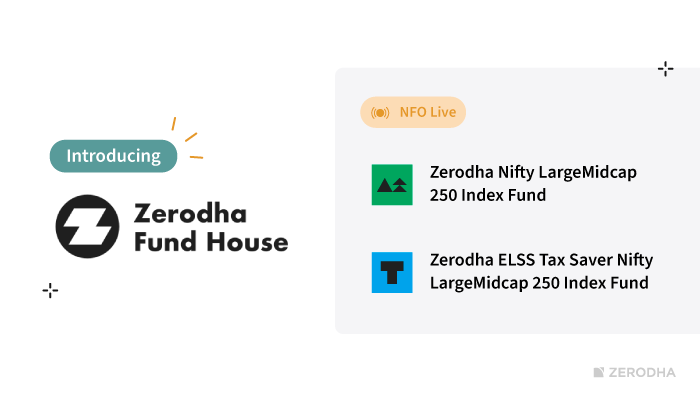 One of the biggest problems for the Indian markets is the shallow participation. We have about 8 crore demat account holders and 4 crore unique mutual fund investors. If you consider the duplication between both, the total number of investors is maybe about 9-10 crores.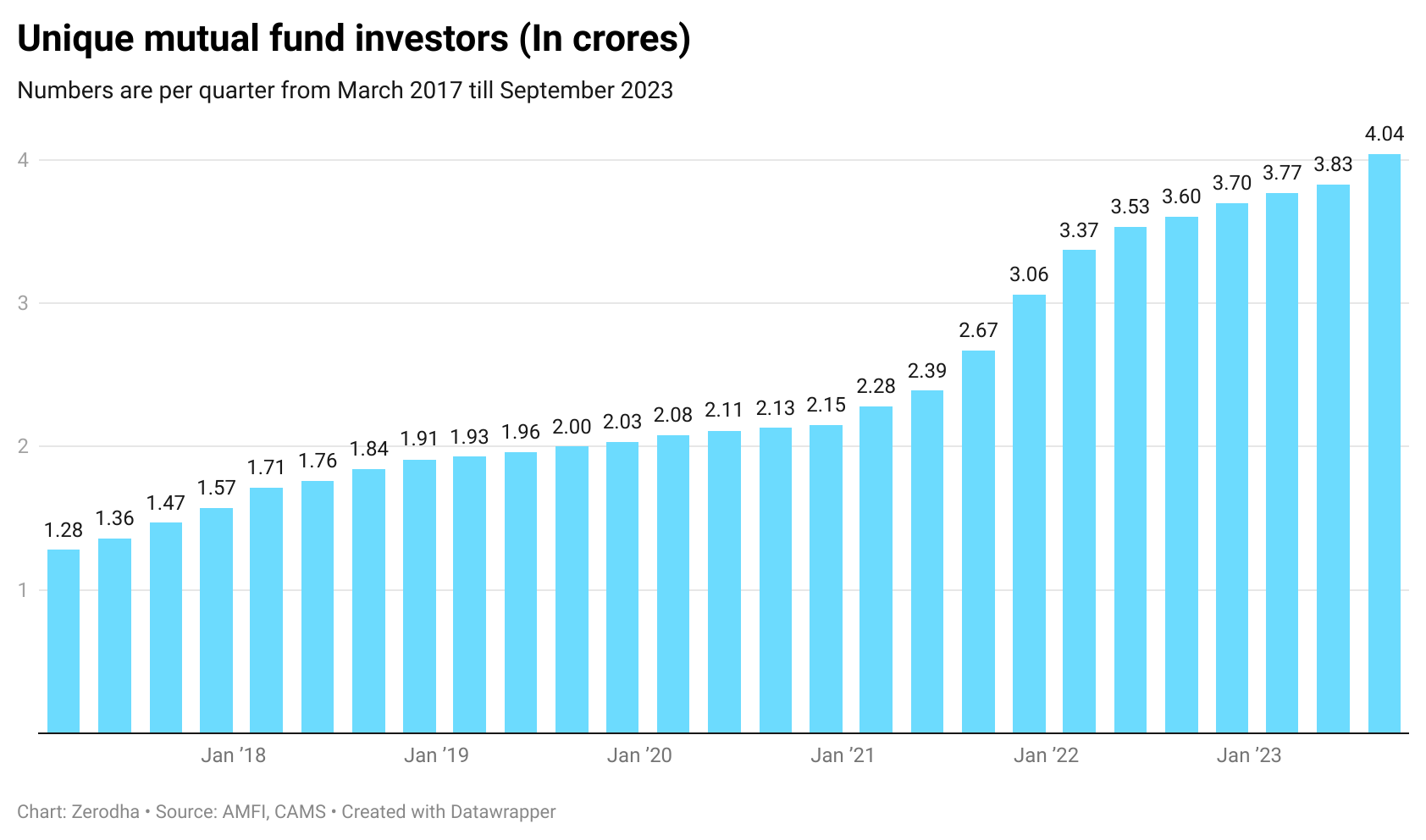 If India has to grow, our markets have to expand. While we've built easy-to-use platforms for people to invest in equities and mutual funds, we also realized maybe they need easy-to-understand products. This is the only way to get the next 10 million Indians to invest, so we decided to apply for a mutual fund license. We are building the AMC as a joint venture with smallcase. They have 6+ years of experience building investment products, and building this with them and leveraging that expertise was a no-brainer. The AMC will be led by Vishal Jain, who has over 20 years of experience designing passive products. He was part of teams that launched India's first equity, debt, and commodity ETFs.
It took us a while, but we are super excited to announce that the first new fund offerings of Zerodha Fund House are now open for investment on Coin and all the other direct mutual fund platforms. The two funds we have launched are an open ended index fund and a equity linked savings scheme (ELSS) or tax saver fund that tracks the Nifty LargeMidcap 250 Index. The index has exposure to both large and mid caps and is an ideal fit for core equity exposure in all portfolios. 
About the index
The Nifty LargeMidcap 250 index covers about 84% of the full market capitalization and around 87% of the free-float market capitalization of all listed NSE stocks.

The index has 50-50 weights for large caps and mid caps. The weights are reset quarterly. The large cap universe is the Nifty 100 index, and the mid cap universe is the Nifty Midcap 150 index.

The index is broadly diversified across 20 sectors. 
Most AMCs can only offer one passive or active equity-linked savings scheme (ELSS) fund. Many offer active ELSS funds because they can charge higher. This makes us one of the few AMCs to have a low-cost index ELSS fund.
Here's Vishal talking about the philosophy of Zerodha Fund House and about the new funds
A brief snapshot of the index performance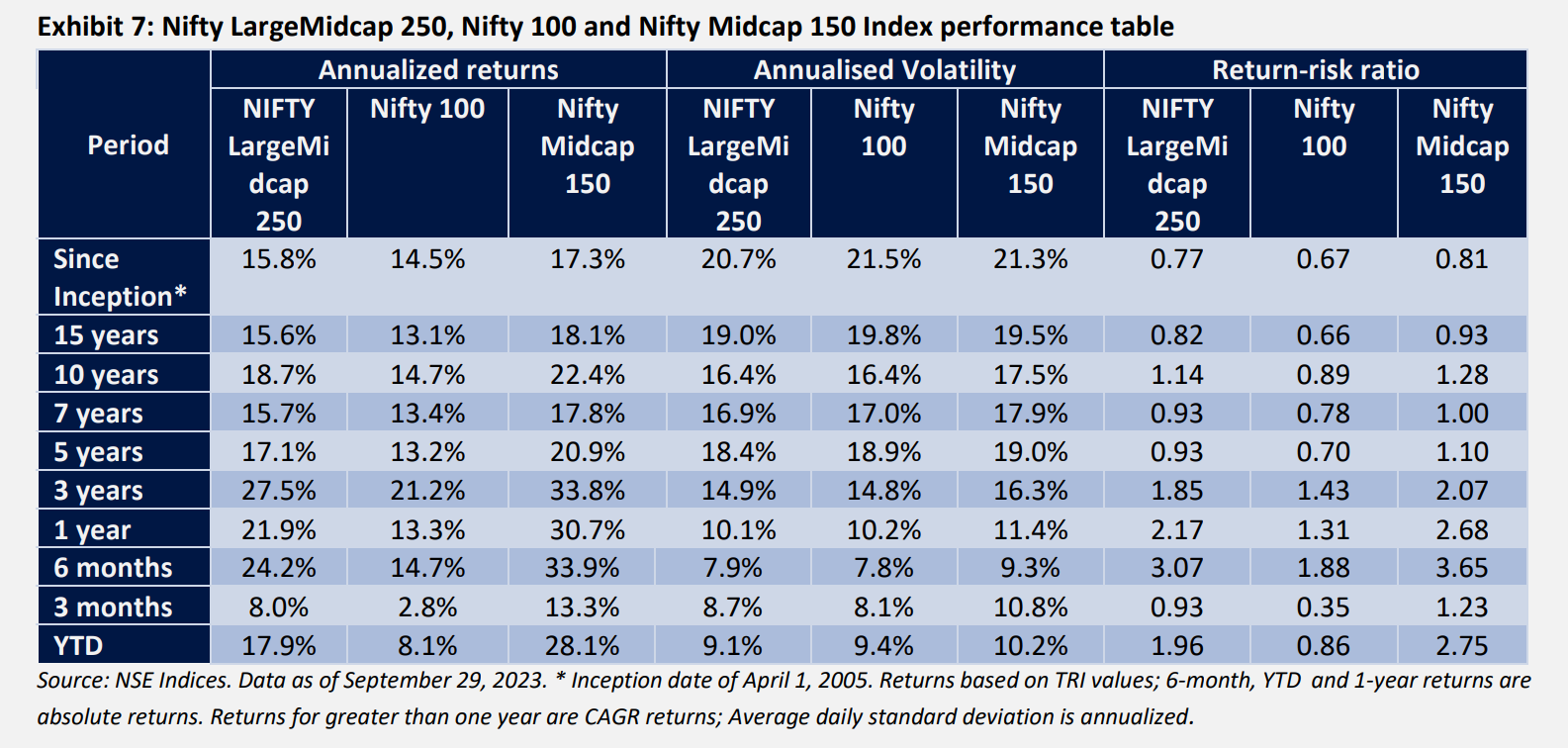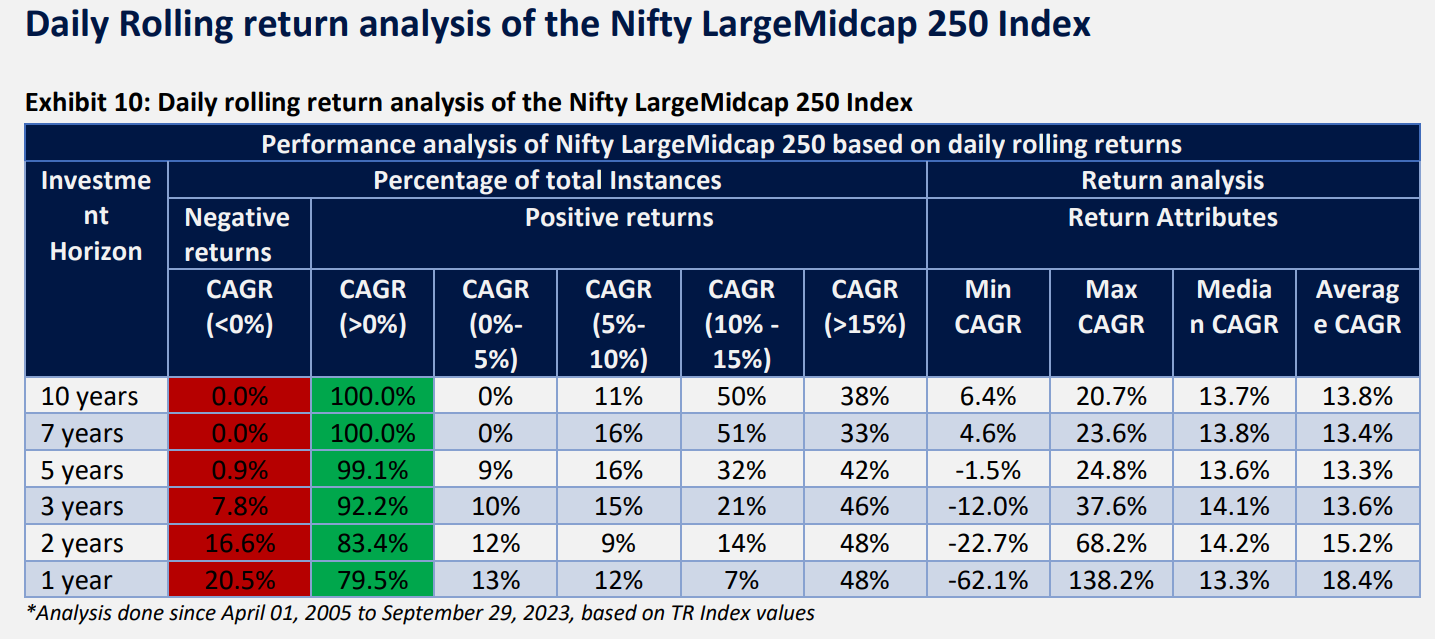 Check out more details about the Nifty LargeMidcap250 index in this post.
 
How to invest
The NFOs are open on Coin and all direct mutual fund platforms. Click here to invest through Coin web
There are 43 AMCs, what makes Zerodha Fund House special? 
One problem with asset management companies (AMCs) today is that most of them offer both index funds and active funds. The active funds generate most of the revenues, and this creates an incentive for AMCs to treat index funds as an afterthought. This is an intractable conflict at the heart of asset management and often leads to poorly managed index funds with poor tracking compared to the benchmark indices.
We were sure from day one that we wanted to avoid this conflict and also ensure we made things simple for investors. The Northstar in our minds was products that investors could understand and give them broad exposure to all the major asset classes. We will focus only on offering low-cost index funds and solutions built on top of them to help investors reach all their goals.
The logic of indexing
Although it feels like index funds have become popular, most of the inflows were from the Employees' Provident Fund Organization (EPFO), which started investing in equity ETFs. If you consider index funds as a proxy for retail investments, the AUM is about 1.8 lakh crores, compared to 5.6 lakh crores in ETFs and 19 lakh crores in active funds. These are still very early days for index funds among retail investors.
The passive vs. active debate is one of the loudest debates in finance. While it matters, it's also a distraction. The goal should be to expand the markets by getting more Indians to invest. This is possible only if new investors understand the mutual funds they invest in. This is what makes index funds special. They are easy to understand and give investors broad exposure to equities, debt, and gold at a low cost. If investors stay invested in index funds over the long term, it's guaranteed that they will do better compared to most investors. Moreover, the issue of active vs. passive was settled long ago. There's enough data to show that most active funds don't beat their benchmarks. Here are a few reasons:
If an index fund charges 0.3% and a comparable active fund charges 1.5%, the active fund already has a disadvantage of 1.2%. It has to generate enough returns to cover the costs and then deliver outperformance. While these percentages may seem small, these numbers compound over long periods of time.

There are more smart people—thousands of CFAs, MBAs, and PhDs from elite institutions—trying to compete for the same amount of

outperformance

with the best tools and resources. Today, smart investors are more likely to compete with other smart investors.  

Most active funds tend to have higher turnover or portfolio changes. The higher the turnover, the higher the costs, which makes it hard to outperform.

Markets continue to become more efficient over time. Given that we have active mutual funds, PMS', AIF, and other institutional investors looking for market mispricing, inefficiencies get arbitraged away quickly. Markets may not be perfectly efficient, but they are sufficiently efficient enough to make outperforming hard.

In

2017

, SEBI recategorized mutual fund categories and defined the investment universe for all categories. This further made it hard for active mutual funds to generate outperformance.
Index funds only deliver the "average" market returns after costs, so why should investors settle for the average? Here's a counterintuitive reality: The performance of most active funds is cyclical—the best active fund of this year tends to be the worst active fund in the next year. It's very hard to pick the best fund and even harder to stick with the inevitable periods of underperformance.
Most important question isn't "how can I earn the highest returns?" but rather "what are the best returns I can earn for the longest period of time." Average returns for an above-average period of time = extreme outperformance. It's the most obvious secret in investing. — Morgan Housel
Trying to pick the "best fund" or "best stock" is a pointless pursuit. Most investors are better off building a diversified portfolio of low-cost equity and debt funds and focusing on trying to earn more in life than maximize returns.
In 1956, Nobel Laureate Herbert Simon coined the term "satisficing"—a combination of satisfy and suffice. He argued that it's not possible for human beings to be "maximizers." In other words, we are not built to consider all the available information and all alternatives to make the best utility-maximizing decision. Rather, our brains are built to only consider some of the information and choices needed to make a "good enough" or satisficing decision. 
I think this is a good framework for investing and personal finance as a whole as well. In investing, you are making decisions under uncertainty because the future is unknowable. You can only know the best decisions and choices in hindsight. It's hard, if not impossible, to pick the best funds and stocks. This means that being satisficers or making good enough choices is what investors should aim for. Investing is not complicated; you just have to do these things and be disciplined and consistent over the long term.
Keep costs low by choosing broad index funds.

Invest regularly and increase the investment amount every year.

Diversify across equity, debt, gold, and real estate.

Rebalance at regular intervals

Have clear goals.

Behave well.
Happy investing.