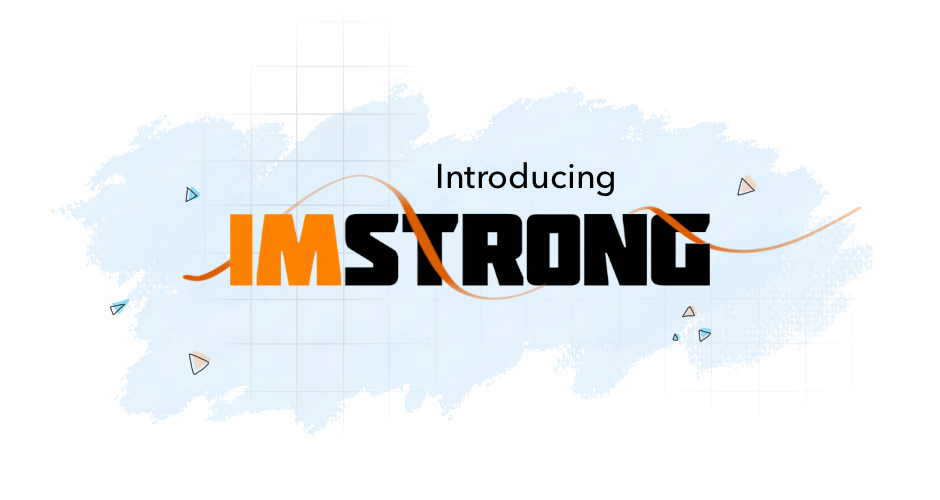 Trading can be an extremely stressful activity. An emotional roller coaster that all of us face every day. I have interacted with tens of thousands of active traders for almost two decades now. A trend I have seen across many of them who have done well trading has been that, along with spending a lot of time learning, they also take care of their mind and body. While we work on building different nudges on Kite that can help you take right trading decisions, we thought since the body and mind are such key ingredients to successful trading, especially in times like these, maybe we should do something about it as well. So we've partnered with ImStrong, the latest startup through our Rainmatter initiative, to bring you online yoga and mindfulness classes from March 22, 2020 — all sponsored by us. 🙂
Find below an introduction to the program from the co-founders at ImStrong. You can login here: http://www.imstrong.co/livestream/zerodha
---
ImStrong is the most convenient fitness solution for busy people. Our video-streaming platform makes it easy for you to access trainer-led classes, like yoga and meditation, from the comfort of your home, office, or anywhere you like.
Why We Built ImStrong
Nowadays, almost everyone in any urban setting lives a busy life. As working professionals, freelancers, or business owners, we struggle to live an active lifestyle and are always under tremendous stress. Because of a busy and unpredictable work schedule, finding time to go to a gym is difficult. Either the travel time to the gym is overkill or hiring a personal trainer is not an affordable option. All of this stands in the way of making fitness a priority. But the underlying truth is that people want to stay healthy. Don't you? This was our personal problem too, and we wanted to build a solution for people like ourselves to make access to trainer-led fitness classes easy and convenient. Now users can exercise anytime, anywhere with guidance from a professional trainer.
ImStrong for Zerodha Traders
Keep your health bullish even when the market is bearish
Clichéd as it may sound — health is wealth. And so is focus and mindfulness, especially for traders. As an active trader, you need to keep your body fit and your mind sharp. You're prone to make mistakes when you panic, which you can avoid when you keep your mind calm and at peace.
Exclusive online yoga and mindfulness classes for Zerodha traders
Zerodha values the overall well-being of every trader. So ImStrong, along with Zerodha, has created a customised physical/mental fitness plan for you that gives you access to premium yoga and mindfulness online classes.
Here's why this yoga and mindfulness program is perfect for you:
It will help you build a trading edge: Yoga classes curated to help you keep your mind sharp yet calm
It is made for your trading lifestyle: Customised 30-45 minutes classes that you can attend before, during, or after market hours
It makes any time, anywhere fitness possible: Take control of your physical and mental fitness right at home or the office
It is personalised for you: Regular pre/post class interaction with a yoga and mindfulness coach to assess your progress and get updates
Why do you need yoga and mindfulness practice?
To improve your attention and focus on the trade/investment on hand
To improve clarity of thought to analyse incoming data
To lower stress and navigate the market with a relaxed mind (the calmer your mind the safer your hard-earned capital)
To reduce anxiety and increase patience for successful trading
To reduce distorted judgement and negative thoughts
To improve your information processing and decision-making capacity
Free for Zerodha customers
Zerodha is sponsoring memberships for all its customers to the yoga and mindfulness classes customised for traders! Simply go to http://www.imstrong.co/livestream/zerodha and login with your Kite user ID and password.
Stay fit!