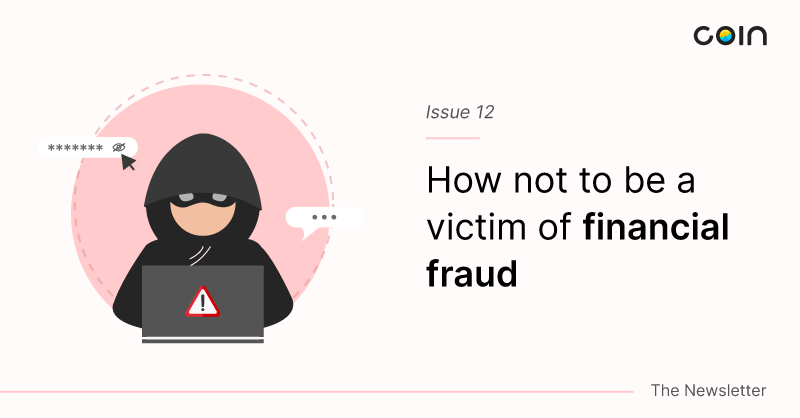 A week ago, I read this disturbing story of a poor family of four that decided to end their lives due to harassment from loan recovery agents. The amount in question was just ₹9,300 borrowed from an illegal loan app. This incident reminded me of another depressing and unforgettable story that I had read some years ago. Christine Benz is a personal finance writer at MorningStar that I admire. She had written about a deeply disturbing incident some time ago about how her sister with an intellectual disability was almost taken advantage of by a door-to-door financial sales representative. This story left me deeply unsettled.
I've been thinking about financial exploitation ever since because I have elderly parents who are not financially savvy enough to make financial decisions or distinguish good products from bad. I worry about them getting taken advantage of by scammers by clicking the wrong link or falling for phishing scams.
The issue of loan apps has become a mega nuisance. The incident mentioned above isn't an isolated one either. There have been several such cases across the country in the last four to five years. This is due to a dramatic increase in the number of illegal loan apps. These loan apps lend money at usurious rates ranging from 100 to 1000%—that's not a typo. The apps also obtain access to all the phone data of the borrowers, from their contacts and location to pictures and videos.
Once people borrow, these recovery agents of the apps harass the borrowers into paying more than what they borrowed. The collection tactics are brutal and disgusting. The threats range from abuses and sending morphed videos and pictures of the borrowers to their contacts to messages on WhatsApp and social media platforms to damage their reputation. Many people who borrow from these apps tend to be in bad financial shape, and they end up in helpless situations.
Then there's also the fact that India is in the midst of a credit boom; I wrote about it a while back. Personal loans and credit cards are growing at ~20% and ~30%, respectively, year over year. Pretty much all regulated lenders are offering short-term credit at the maximum rates possible, as high as 40–50%. Many people who borrow from these apps tend to be in bad financial shape or not financially savvy, and they end up in helpless situations.
Our financial ecosystem has become more complex than ever before. At the same time, financial fraud and scams are rampant and are increasing at a scary rate. Thanks to the internet and mobile, the surface area of exploitation by potential scammers has become larger. The elderly are at the highest risk for a few reasons:

They tend not to be financially and technologically savvy

People closer to retirement tend to have more money. 

As people get older, their cognitive abilities decline. 

They tend to be more trusting
All these factors make the elderly susceptible to financial fraud. Having said that, I don't know what the solutions are. Educating your parents about various risks is a first step. Ensure that:
They don't buy or sell financial products without your knowledge. This implies that you are financially literate. If not, the best thing to do is find a good financial advisor, both for yourself and your parents.  

Use banking applications, payment apps, and cards with care. 

They don't click on random links on WhatsApp and other apps and websites.

They don't reveal any personal or sensitive information to anybody on calls or chats.  

They never sign anything without asking. 

They safely store sensitive and important documents. 

Getting them to use feature phones if possible. 

Be aware of some of the

popular scams

so that you can sensitize your parents and others.  

They verify anything that involves money or sharing information with you. 

There are countless predatory lending apps that are designed to entrap people. Make sure that your parents don't download anything on their phones. 

Review all statements regularly. 
Having said that, I don't know how useful educating people is. All the available data shows that it isn't particularly effective. It's easy to say that the elderly should rely on someone who's financially savvy or has caregivers, but that opens up a huge can of worms. What if the person they rely on takes advantage of them? This in itself is a massive problem. But assuming that you are one of the good apples, please ensure that you help your elderly parents and those around you make informed financial decisions, helping them prevent falling victim to financial scams.