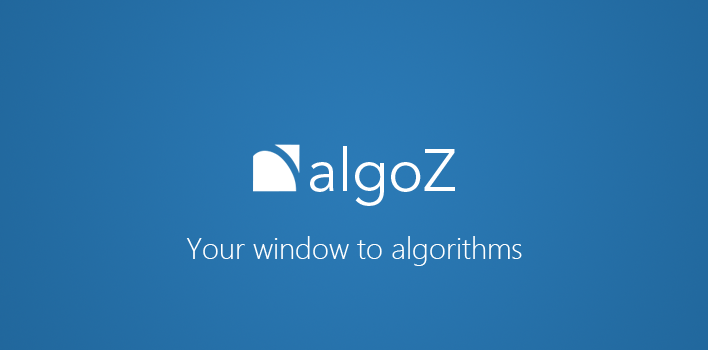 Basics
Following are the indicators that you can use in algoZ to not just study and analyze price data, but also act on them:
Accumulative Swing Index
Aroon
Aroon Oscillator
Bollinger Bands
Chaikin Money Flow
Chaikin Volatility
Chande Momentum Oscillator
Commodity Channel Index
Comparative RSI
Detrended Price Oscillator
Directional Movement System
Ease of Movement
Exponential Moving Average
Fractal Chaos Bands
Fractal Chaos Oscillator
High Minus Low
High/ Low Bands
Historical Volatility
Linear Regression Forecast
Linear Regression Intercept
Linear Regression R-Squared
Linear Regression Slope
MACD
MACD Histogram
Mass Index
Median Price
Momentum Oscillator
Money Flow Index
Moving Average Envelope
Negative Volume Index
On Balance Volume
Parabolic SAR
Performance Index
Positive Volume Index
Price Oscillator
Price ROC
Price Volume Trend
Prime Number Bands
Prime Number Oscillator
Rainbow Oscillator
Relative Strength Index
Simple Moving Average
Standard Deviation
Stochastic Momentum Index
Stochastic Oscillator
Swing Index
Time Series Moving Average
Trade Volume Index
Triangular Moving Average
TRIX
True Range
Typical Price
Ultimate Oscillator
Variable Moving Average
Vertical Horizontal Filter
VIDYA Moving Average
Volume Oscillator
Volume ROC
Weighted Close
Weighted Moving Average
Welles Wilder Smoothing
Williams %R
Williams Accumulation Distribution
Write your own Strategy (Scripts)
Using algoZ, you can create your own strategies using technical indicators discussed above, for buying/selling an instrument. To write your own strategy, Right-click on any chart →  Select "Scripts" → Select  "Add New Script.
A strategy can be written with four expressions:
Buy Script Expression – to define when a long (buy) position should be taken for a scrip.
Sell Script Expression – to define when a short (sell) position should be taken for a scrip.
Buy Exit Script Expression – to define when to exit a long (buy) position by selling that position.
Sell Exit Script Expression – to define when to exit a short (sell) position by buying that position.
This can be done either by entering the strategy using the edit boxes provided or by using the "Make Expression" function.
Select the required parameters for Vector/Period/Indicator and click on "Update LHS" to update the left-hand side of the final equation. Select a math function and the desired parameters to complete the expression by clicking on Update RHS.
In case you do not wish to set a condition for all expressions, you would have to type in 0 in the edit boxes for those expressions. Only the expression for which you set any condition would generate orders, provided that condition is met. Save your template by entering any name in the Saved Templates option and click on Save. You're now ready to backtest, go live or edit your strategy.
Back-testing
Back-testing helps you to analyze his strategy and test it out by applying it on historical data before going live with it. If you are not satisfied with the outcome as indicated by the backtest for a particular strategy, you can modify the expression for that strategy and backtest it again until the results appear satisfactory.
To back-test a strategy, right-clickon the chart, click on Scripts, select the script name that you want to back-test and click on Backtest.
It will indicate buy/ sell signals generated (if any) for that script in the chart window. An upward green arrow indicates a Buy signal, while a downward red arrow indicates a Sell signal.
The user can also view comprehensive details of the Back Test, by right-clicking on the Intraday Chart and selecting 'Back Test Details'. The Back Test Details window, as illustrated below, provides details with respect to the outcome of the strategy entered, evaluated on historical data. Corresponding to the user's parameters getting triggered the action is taken and profit/ loss calculated, which the user can use as a reference to check whether the back-test was successful, or he would like to use a different methodology.
The Backtest Analysis Info section provides details such as the Total number of trades, number of profitable and loss-making trades, largest profit/ loss, net profit/ loss and so on to better help in analysing the applicability of a strategy.
Going Live with your Strategy (Live Script)
"Going live with your strategy" means that whenever your condition as set in the Buy, Sell, Buy Exit, Sell Exit expressions is met, corresponding orders will start getting placed in the Live Market.
In case you're using algoZ with an Investor Client login, you will be prompted to confirm the order, every time a condition is triggered. Unless you confirm the order to get placed, it will not.
In case you're using ZT Dealer with a Dealer login, you have the option to select whether the orders are to be placed automatically, or you should be prompted to confirm the order before placing. This is explained further below.
To take your strategy to the live market, right-click on the chart, click on Scripts, select the scrip which you want to go live with, and click on Live.
You then need to fill in your order details and set order preferences.
Execution Period can be set to define the Start Time and End Time during which the orders should get placed. Product Type would help to select the product type that has been enabled, similar to placing of normal buy/ sell orders (F1/ F2).
'Begin With' field has three options: Any, Buy and Sell. If 'Any' is selected, the algo will simply place a buy or sell order, depending on whichever condition gets satisfied first. If 'Buy' is selected, the first order that the algo places will by a buy order. That means even if the sell condition gets satisfied, the system will not generate an order until the buy condition gets satisfied. The reverse is for sell.
Product Type field is the same as the normal buy/ sell order entry window. You can select MIS for Intraday or NRML for carry-forward positions in Derivatives or CNC for Delivery-based trades in Equity (in this case, care should be taken to avoid short sell).
Set Interval tells the system at what chart interval the strategy should be evaluated and orders placed. This is configurable, with a base interval of 1 minute.
You need to define the quantity to be placed per opportunity that is whenever a condition is met.
Order Type can be set as Limit/ Market/ Stop Loss as per preference. In case of selecting a Limit order, you can decide a pre-defined limit or let the limit price be determined based on the signal price, which is when the buy/ sell signal was given.
For placing limit orders based on signal price, tick on the check-box  "Place from Signal Price". Select whether the price should be picked as the 'Close', 'Open', 'High' or 'Low' for the interval during which signal was given by selecting the option from the 'Pick' drop-down option.
You can also provide an offset that needs to be added to (in case of buy orders) or subtracted from (in case of sell orders) the signal price.
Evaluate as tick is used in conjunction with Set Interval. If the check box for evaluate as tick is checked, the strategy will be evaluated at every tick with the calculation based on the interval entered in Set Interval field. In effect, evaluate as tick tells the system to place orders, even in between the candle based on the strategy, instead of at the close of the candle.
Stop Loss Order trigger price allows the user to enter a trigger percentage for a stop loss order to be sent with the Buy or Sell orders generated by the strategy. This works similar to a cover order.
The dealer can also place orders for the strategy, with the same parameters, for multiple accounts mapped to him. In case of trading for multiple accounts, you can save an account list, by clicking on 'Save' and Load this list anytime while going live with any strategy.
Once you click on 'Submit', signals will be generated with an alert to act on them whenever the condition specified in the Script is met with.
Controlling a Live Script
You can view details for all scripts that you have gone live with, by clicking on Pulse Running Scripts under the Nest Plus menu. Alternatively, you can right-click on the chart and select 'Show Running Scripts'. All the scripts that are in 'Live' mode will appear as illustrated below:
From this window, you can pause/ resume a script, place manual buy/ sell/ square off orders, view reports for all orders placed along with total number of trades, largest profit/ loss, net profit/ loss and so on.
To stop a script, right-click on the 'Running Scripts' window, and click on 'Maximized Mode' to exit maximized mode. You will be able to view an option to stop the strategy. Click on it to pause an active script, and to resume a paused script.
You can also place orders manually overriding the script, by clicking on the Buy or Sell options provided next to the Stop option. In case, you click on Buy, it will get replaced by the Exit option. Similarly, if you click on Sell, it will get replaced by the Exit option to exit any positions taken manually.
To view details of action taken, right-click on the Running Scripts window and click on 'Open Report'.
All orders placed in this manner will be visible in the Order Book (F3 window).
You can distinguish orders placed through algoZ from other orders from the 'Remarks' column in the Order Book. All Order Book features such as modification, cancellation, order history and so on are applicable to orders placed through algoZ as well.