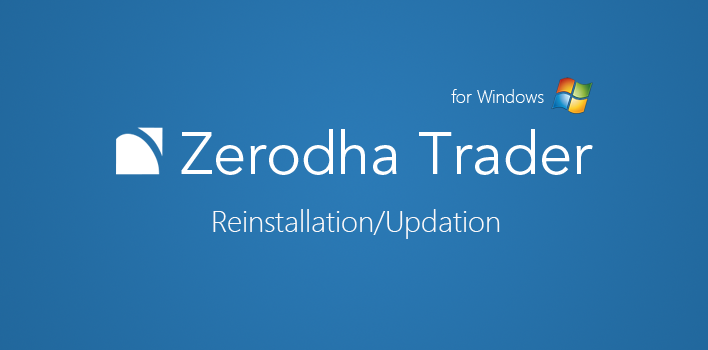 Traders,
Zerodha Trader version 3.10.57.97.7 onward has the feature of auto updation whenever any new feature is introduced. So you would ideally never have to re-install unless you are using a version older than 3.10.57.97.7 or you have not installed the software properly.
Step 1 and Step 2 will be the same as installing the software. Click on the following link to see the first 2 steps,
Step 3: If you already have an installation you will be prompted with 3 options as shown in the picture below. Choose the option Remove and click on Next.
Step 4: You will then be prompted with the following question. Click on Yes:
Step 5: Uninstallation complete, click on Finish. This is the best way to uninstall the program from your system.
Step 6: To reinstall, you can go to the Downloads Folder on your computer, search for the latest "Zerodha Trader Setup" file and click on the file and follow the same steps from Step 3 as given here.
If you can't find the "Zerodha Trader Setup" file, just go back to this link  and follow all the steps again.
Happy Trading