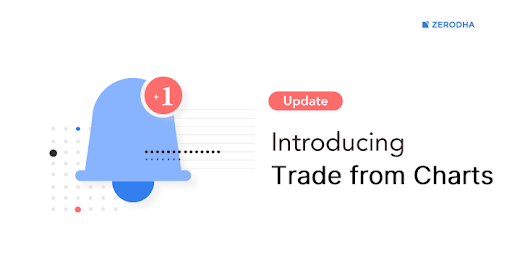 We have an exciting update to Kite charts (Chart IQ).
Note: If you are facing issues in loading charts please hit Ctrl+Shift+R
This update is currently only available on Kite web. Coming soon to the mobile app.
Trade from charts
Place orders directly on the chart (Kite web). Click and drag them up and down to modify or cancel.
Plot all open and executed orders on the chart
New indicators & tools
Candlestick patterns on the chart (see above image)
RSI divergence
MACD divergence
Stochastics divergence
Stochastics RSI
Central pivot range
Anchored VWAP
Adding indicators over other indicators.
New drawing tools and more.
Note
If you are finding an issue with the visualisation of certain indicators, please delete the indicator from the chart, add it back,  save the view, and save the preferences. Or you can click on the layout menu in the chart and clear all preferences. This will fix the issue
Check out this short explainer video to learn how to use these new features.
Hoping you like the new chart update.
If you have any questions or feedback about the new features, please post them here.
Note: ChartIQ does not offer several new features on old browsers and devices and you would need to upgrade to newer versions to use them.
Happy Trading,