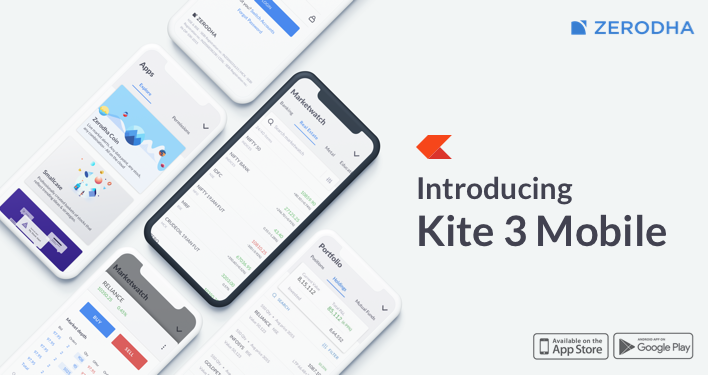 Today, more than 70% of our daily trades come from our mobile apps. If you had asked me to guess five years back, it wouldn't have been anywhere close to this. It seemed unlikely then that active day traders would use mobile phones to trade. Kite mobile changed that.
Now, Kite 3 mobile is here, and it has been built to cater to both passive investors and active day traders, with significant speed and user experience enhancements.
Built from scratch using brand new technologies
Significant speed improvements
Brand new design, everything from login to the order window
Biometric (fingerprint and Face ID – iOS) 2FA for seamless logins and better security
Embedded Console reports and widgets
TradingView charts along with ChartIQ on both web and mobile
Universal overview screen for all instruments
Instant status update after order placement
Order update push notifications
Extended filter and search options on marketwatch, holdings etc.
Customisable multi-marketwatch views
Multi-exit on positions
Seamless login to other apps in the Zerodha Universe
Dark mode!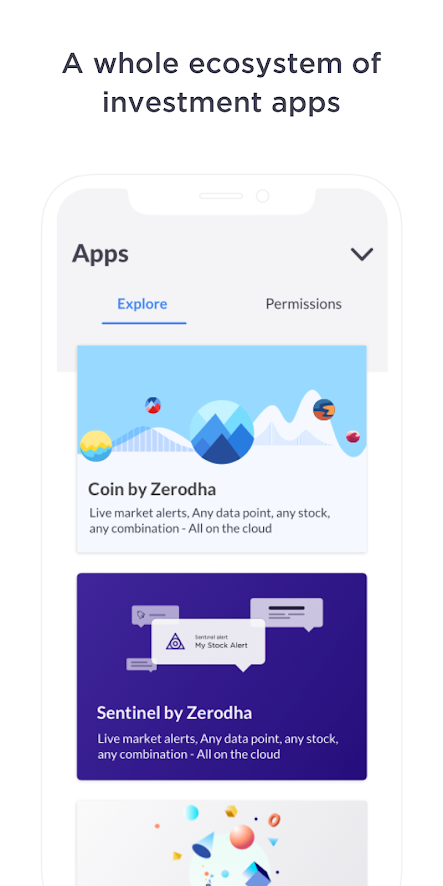 You can check out the app user manual here. We will also have a webinar this Monday, 8th July at 12:30 PM. I will take you through the app and also answer queries not just on Kite 3, but the overall business. You can post your questions in the comments section down below.
And don't forget to refer your friends and family to open accounts through our new referral program 🙂
Happy trading,
Get the app now