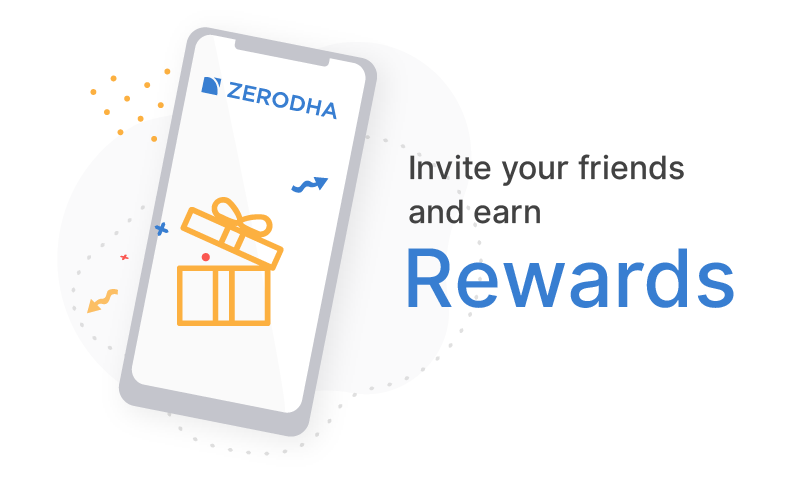 Hope you are enjoying the new products and features we are constantly pushing at Zerodha.  Better yet, we have several big announcements scheduled over the next few weeks. We have always taken the approach of building the best products for you and let word of mouth marketing spread the goodness. We have refused to raise external VC and PE funding even at irresistible valuations as we firmly believe that external investors can potentially change the focus from products to inorganic client acquisition sprees with big marketing budgets. This is something that is just not in our DNA.
Thanks to you, even with zero advertising spends, we are the largest retail stock broker in India today. But, with zero brokerage for equity investing and no-fee direct mutual funds, we work with razor-thin margins. All of what we do makes business sense only at a large scale, and we look forward to your continued support to help spread the word. We have just launched a brand new referral program to make this rewarding for you as well.
You can enter a friend's contact details or copy the affiliate link and share it on social media, WhatsApp, email, etc. If any of your friends click on the affiliate link and open an account with us, you will receive 300 points. Points can be used to gain access to our growing ecosystem of trading and investing apps such as smallcase, Sensibull, Streak etc. You will see how many points are required to subscribe to a service on the rewards page on Console.
As a token of gratitude, we have credited your account with 100 points to get you started. Check out the referral dashboard on Console https://console.zerodha.com/refer.
We look forward to your continued support to enable us to innovate and build new products for you.
Happy Trading,