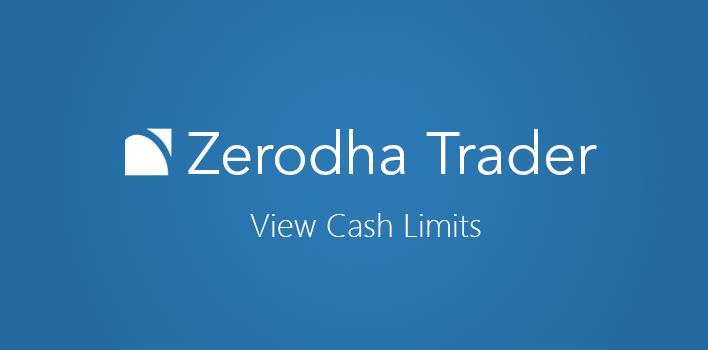 Traders,
We have introduced newer platforms since this post was published. Check out this user manual for Kite and Kite explainer videos here.
The following blog explains you on how to access and use the "View limits" window to keep track of your trading account cash balance and the percentage utilization for the positions that you are holding.
To see the Cash Limit menu, use the shortcut key : Ctrl+Shift+V. Alternatively click on Surveillance –> RMS Limits –> View Limits.
Once the selection is made as shown in the above picture, your RMS view limits will show as below. I have taken 150 qty long position in NTPC Equity.
Keep a track of the cash margins and the utilization levels continuously and don't forget to use the SPAN Calculator to know your exact positions even before you take a trade.
Happy Trading,