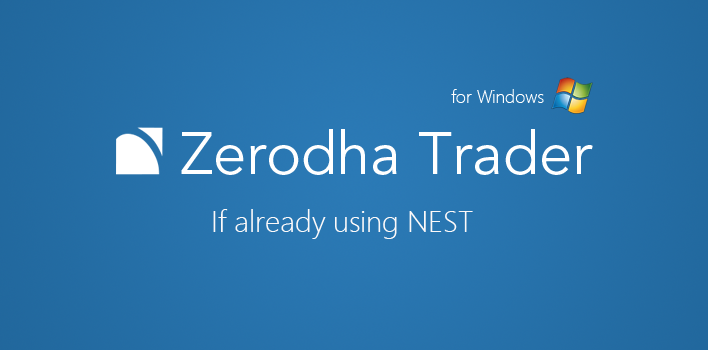 Traders,
Zerodha Trader is a customized version of NEST which is a very popular trading platform among some of the most popular brokers in India. Ideally, we hope that once you open an account with us, you would not continue trading with your previous broker who was offering you NEST, but if you want to use both the platforms at the same time the installation procedure would be different. If the installation procedure explained below is not followed, the Zerodha Trader installation will override your previous installation and you will not be able to use the other broker's software. Following are the steps:
Step 1: Right click on the existing NEST version which is on your desktop. Right clicking will display a bunch of options. Click on Properties, and this will launch a window "Launch NEST Trader Properties" as shown in Step 2.
Step 2: In the Launch NEST trader properties, click on open file location.
Step 3. In the window that opens after this, click on Omnesys as shown in the picture below.
Step 4: Once you click on Omnesys, you will see a folder called NEST3 as shown below:
Step 5: You will have to rename this folder, as an example I have renamed this as : NEST3_X
Step 6: Once this is done, you will have to follow the same process as reinstallation. For this you will have to follow Step 1 through Step 6 in this link.
Step 7: You will now see Zerodha Trader on your desktop, but not the other broker's NEST platform. Follow Step 1 through Step 3 as explained above. Now when you click on Omnesys, you will see 2 folders, NEST3 and NEST3_X (which we had renamed). See the pic below:
Step 8: Double click on NEST3_X, this will open the folder with a lot of options. Search for a file called NestTrader.exe. An easy way to find this file is to search for the file which has the largest size. Once you find this file, right click on it. See the pic below:
Step9: After you right click on NestTrader.exe, click on the option which says "Send to Desktop." This will create another application shortcut on your desktop.
Step 10. You will now see Zerodha Trader and the other version of NEST you were previously using. However, we believe that you would not open your other broker's application ever after starting to trade with us.
The same steps as above can be followed if you want to have 2 installations of Zerodha Trader on your computer.
Happy Trading