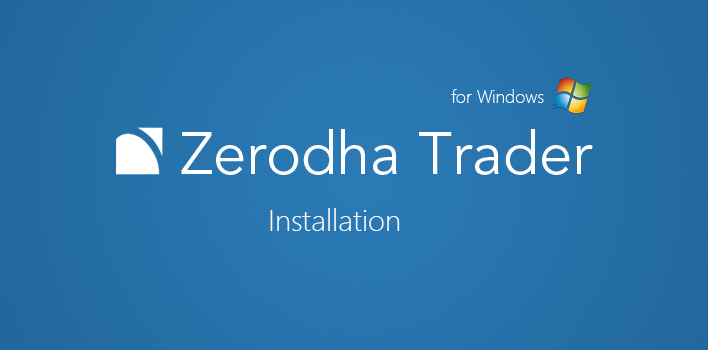 Installing Zerodha Trader – Software version. Step-by-step explanation on how to install the trading software onto your desktop.
Step 1: Visit the downloads section on our website and click on the link "Zerodha Trader" (shown in the picture below) or you can click on this link to download directly.
Step 2: This would initiate the download which will be shown at the bottom left of your browser as shown in picture below. This file is around 16 MB and can take up to 10 minutes (based on your internet speed) to download after which the link would show as in the picture: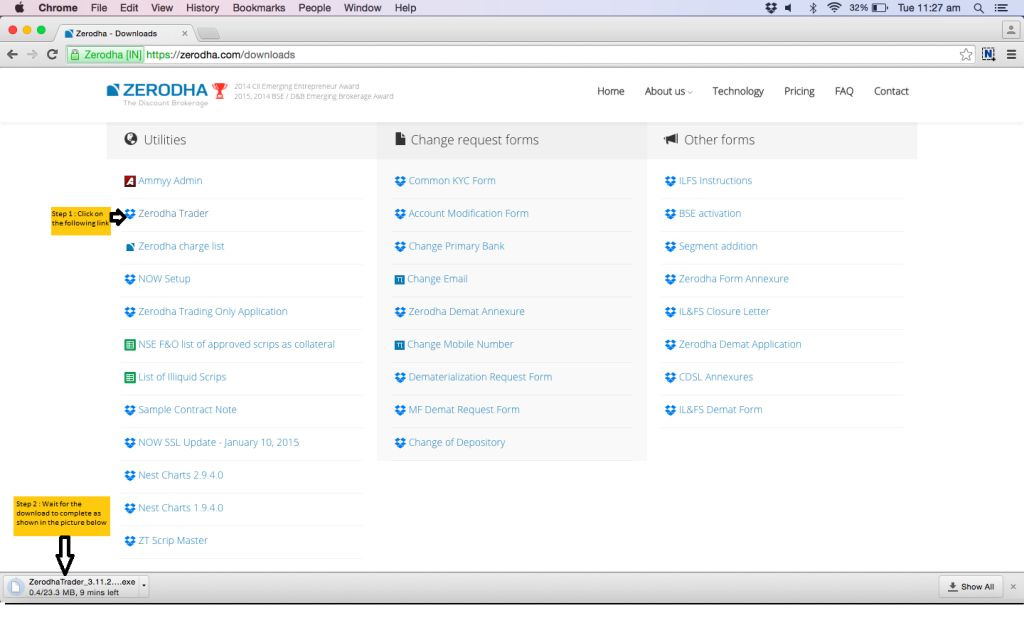 Step 3: Once you click on the link after the download is complete, you will get a new window which says: "Do you want to allow the following program from an unknown publisher to make changes to this computer?" Click on the option Yes. This will prepare your system for the installation and the picture below is the next window you'll see:
Step 4: Once you click on Next, you will get the following window. Select "I accept the terms of the license agreement" and click Next.
Step 5: You will get a customer information box. You have to mention the User Name and Company Name. Both the fields are mandatory. If you don't have a company name, you can call it ABC or anything else you want and click on Next. See the image below:
Step 6: You get to choose setup type to Install. Click on Complete and then click Next:
Step 7: Click on the Install button:
Step 8: Click on finish to complete the installation:
Step 9: Installation complete! You can see the Zerodha Trader Icon on your desktop:
Happy Trading,