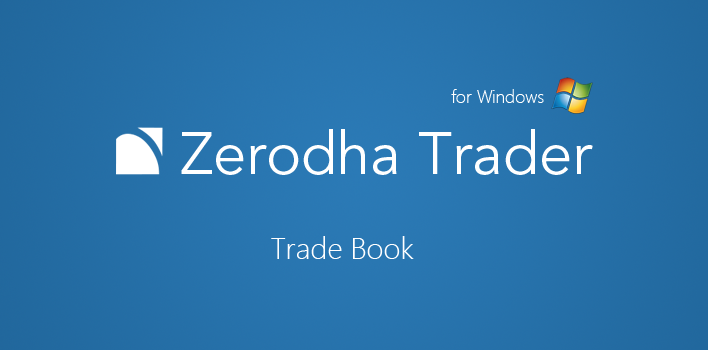 Traders,
We have introduced newer platforms since this post was published. Check out this user manual for Kite and Kite explainer videos here.
Trade book (shortcut key F8), displays a list of all trades executed on a particular day. You can either use the shortcut key F8 or go to the "Orders and Trades" Menu on ZT and click on Trade Book. See the picture below for better understanding:
A Trade Book allows you to:
1. Monitor all trades done for the day.
Sometimes 1 order might be executed in multiple trades. For example, if you put an order to buy 10 lots of Nifty, it might get executed in 3 trades. Trade Book will show you the 3 trades separately, whereas the Order Book will show you only 1 order that you placed.
2. Position Conversion:
As you are aware for getting Intraday leverage, you need to buy/sell using the product type as MIS. All MIS positions get squared off around 3:20 PM for Equity and F&O. For Commodities all MIS positions will get squared off 25 minutes before close of markets. If you intend to carry forward the position to the next day you need to convert the position either to NRML (for F&O, Commodities) or CNC (equity). You can convert the product type either through the Admin Position window or through the Trade Book window as shown below:
You can convert positions from
a) MIS to NRML: Intraday F&O to Positional F&O.
b) NRML to MIS : Positional F&O to Intraday F&O.
c) MIS to CNC : Intraday Equity position to Delivery [If you are converting a Sell 'MIS' to Sell 'CNC' you will need to have the Stock in your Demat Account]
d) CNC to MIS: Delivery Equity position to Intraday Equity position.
Happy Trading,