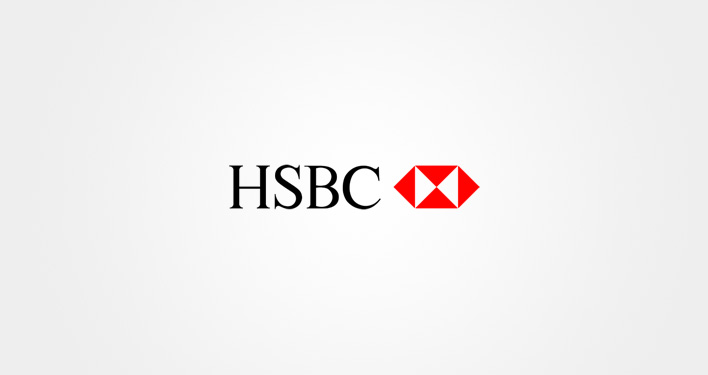 Traders,
HSBC announced shutting down its brokerage business yesterday and this information is all over the news today. Firstly, for all the HSBC clients who might be in shock, business continues as usual for now until the management announces the date for closure of operations. HSBC had acquired the brokerage business from IL&FS back in 2008 for around $300 million at near the top of the last big bull market.
The reason for writing this blog is because of the calls received from our anxious clients on whether we are affected at Zerodha:
Market participation over the last 5 years has been on a downtrend, volumes have been almost stagnant, and people have been preferring to trade low yield products like options. You have to observe that operational costs going off the roof and many more such reasons are behind HSBC shutting down. I'm afraid the news is just the same for the many other brokerages who have been making losses over the last few years.
Zerodha went live amidst probably the most bearish phase ever for the Indian broking business in 2010, but has been profitable from the first year of operation. Not only have we been profitable but we also had a quarter-on-quarter growth over the last 3.5 years of being in business and are looking at maintaining the same growth rate with the launch of our new trading tools and platform in the next few months.
This growth has been achieved without compromising in terms of risk, performance or efficiency and we are continually looking at reducing costs and offering a lot more. Our profitability has also given us the leverage to work on new ideas, platforms and tools to help our clients win in an environment where most of our competitors are cutting costs, not spending on R&D or are simply shutting down.
To sum it all up, Zerodha has not been affected by the market scenario; we have been profitable over the last 3 years in business and have a target to better our offerings and also be the best in terms of Service, Technology and Pricing over the next 12 months.
For all the HSBC clients looking at opening new accounts, do consider Zerodha. Make sure you read the testimonials to hear what our clients are saying about us.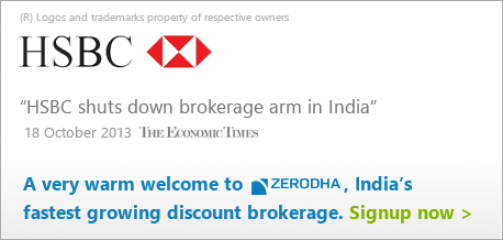 Happy Trading,