Binu, I guess there's something wrong at your end if you're unable to see the Greek values. They seem to appear on my system.
1. Check out the screenshot for the Option Calculator. It's clearly showing you the necessary values when computed. You need to make sure you key in the volatility percentage and also the rate of interest.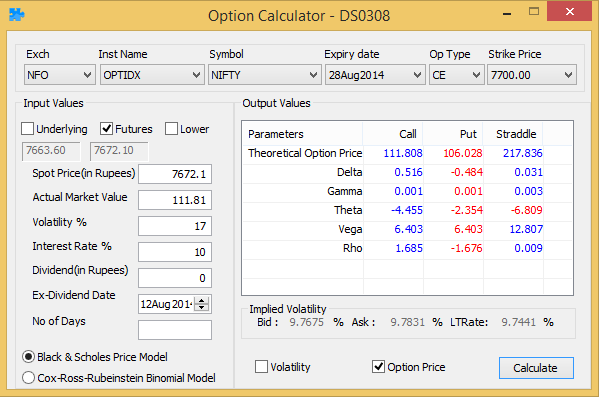 2. Check out the screenshot for viewing Greeks on your MW. For this, you need to add the Greeks on your MW and perform the other steps I've instructed you to in the previous comment. If it's still not functional we need to do some troubleshooting on your computer.