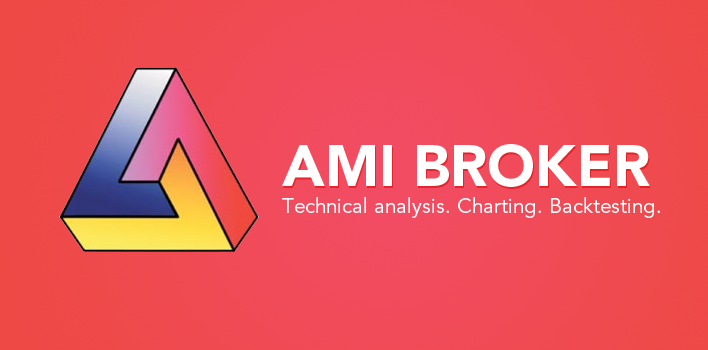 Traders,
With the AmiBroker Trading plugin, our low trading costs, Zerodha Trader, and the discounted data cost for AmiBroker, you as a retail trader/investor get a setup similar to that of an institutional trader. In this blog I will briefly explain what the AmiBroker plugin does. Remember that you will be completely responsible for educating yourself on how the AmiBroker trading plugin would work. Global Datafeeds will provide you complete online support and access to any information that can speed-en the process of you becoming an AmiBroker expert, but you would have to take the initiative.
What is the AmiBroker Trading Plugin?
It is an interface between AmiBroker and Zerodha Trader. This bridge automates most of the tasks associated with placing Buy/Sell orders.
Advantage?
The present scenario: Technical Analysts analyze one or two charts at a time and have to keep monitoring for when a buy/sell signal is generated. Once you see this signal based on your indicators, you would have to place the trade on the trading platform. All of this could mean loss of precious time/opportunities which could eventually decide on whether you are a successful trader/investor or not.
If you have a technical strategy which can be put down in paper – For example; assume you have a simple strategy to buy/sell on the moving average crossover. This strategy can be very easily put on AmiBroker using AFL (AmiBroker Formula Language. Once you have created the AFL, you can backtest it on AmiBroker and if you are convinced that the strategy is profitable, you can take it live. You can also use the screener to find out which among the hundreds of scrips available are generating you a buy/sell signal based on your formula. At the same time you can run the formula on as many scrips as you wish. You can also run multiple formulae on multiple scripts at the same time, which is humanly impossible to track. What I have described till now is what makes AmiBroker a very powerful tool to use.
What the trading plugin does is that it takes AmiBroker a step more advanced and initiates an order on Zerodha Trader. So for example, if you were running the moving average formula on 10 different scrips and 2 scrips gave a buy signal, you would automatically get a popup on the trading platform with your preset order size for the 2 scrips. You have to authorize this order, which would then get placed on the exchange. Check this video on how it works.
This process of placing an order as described above is semi-automated, which means that there has to be a manual authorization to place the order. Once you are completely confident on the system and your strategy, this process can be made completely automated.
Process to setup the AmiBroker Trading Plugin:
Open a trading account with Zerodha and setup the "Zerodha Trader" platform.
Subscribe to datafeeds and get your AmiBroker license from Global Datafeeds by visiting their website and contacting them on their online chat support.
The AmiBroker trading plugin is given free of cost, but you will need to subscribe to the NEST Plus Trading plugin which lets you place an order on the trading platform from an external source. Please find the details of the Plus Trading Plugin. This costs around Rs 250/month and you get a discount if subscribed annually.
Educate yourself on how to use the trading plugin by visiting the videos and using Global Datafeeds' online support.
Please note that as an added benefit because of our partnership with Global Datafeeds, you can request for a 3-day free trial of AmiBroker license and data. You can then send an email to [email protected] and request for a 5 day free trial of the plus trading plugin.
Happy Trading,
Nithin